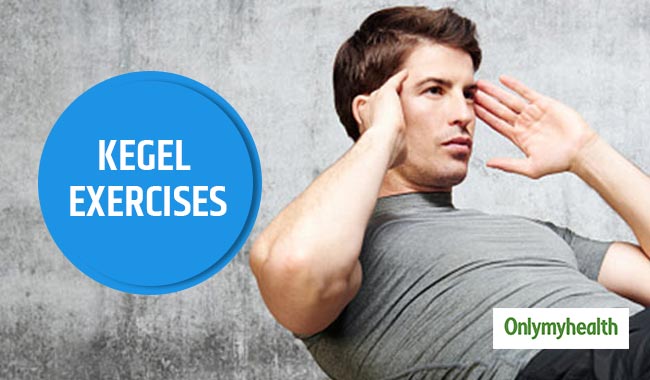 Kegel exercises are done by men to treat urinary incontinence or premature ejaculation. It involves working out the PC muscles. The first step in the kegel exercise is to locate the PC muscles.
Kegel exercises are not just limited to women, men who experience weak pelvic muscles can benefit from it too. A man's pelvic floor can also be affected after bowel bladder, prostate surgery, constipation or continuous coughing. Regardless of the causes, the consequences can make you uncomfortable. Strong pelvic muscles promote proper bowel function and healthy urine.
They are useful for men who suffer from urinary incontinence, i.e. leaky bladder and premature ejaculation. The pubococcygeus (PC) muscles are worked out by performing Kegel exercises. These muscles control the flow of urine as well as semen, and when they become loose, it leads to urinary incontinence and premature ejaculation. When you first start doing Kegel exercises, make sure you have understood how to do it properly. Here are a few things you should remember before starting Kegel exercises: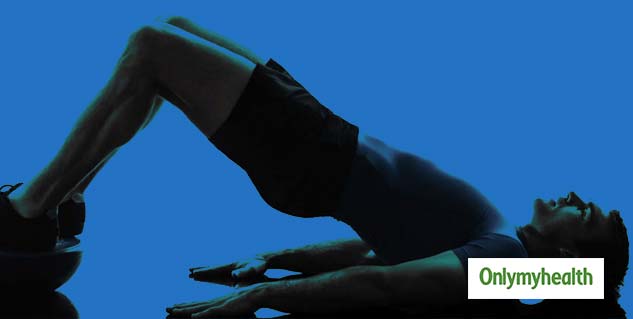 The first step in Kegel exercises is by locating your PC muscles. It is done in the following ways:
When urinating, stop the flow of urine
Make sure you have not held your breath or tensed the muscles of legs, abdomen or buttocks while doing so
If you can slow or stop the flow of urine without the aid of your breath or the muscles mentioned above, it is the PC muscles that you are using. You have located them
For the best results, maintain your focus by tightening the pelvic floor muscles. Do not flex abdomen, thighs and buttocks muscles and do not hold your breath. During the exercises, breathe freely and relax
Kegel Exercise Routine
Level 1
For men whose PC muscles are feeble, mild kegel exercises are recommended. These include:
Quick clench
Quick clench and release of PC muscles for 10 seconds. This makes one set.
Taking 10 seconds break in-between sets; perform ten sets of the exercise.
5 seconds clench
Clench and loosen continuously for only 5 seconds
Perform ten sets of the exercise, taking a 5-second break between sets
Tighten and hold
Tighten your PC muscles and hold them for 30 seconds
Perform three sets of the exercise with a 30-second break in-between
Before moving on to tougher exercises, you should build strength with the above three for at least a week
Level 2
The next level of kegel exercises are tougher and are meant for men who want better strength in their PC muscles. These include:
Ten sets of the five-second clench
Quick clench and release of PC muscle ten times for three sets
Long and Short Bursts
Clench and loosen PC muscles for long as well as short intervals, alternatively
Do so for a count of 10
Repeat these for a set of three
Endurance Test
Tighten your PC muscles and keep them tight for as long as you can
You should aim for two minute
You should move to the next level of kegel exercise after performing the second level for a week or two. As the next level is for men with some endurance, it should be taken up after some practice of the first two levels.
Level 3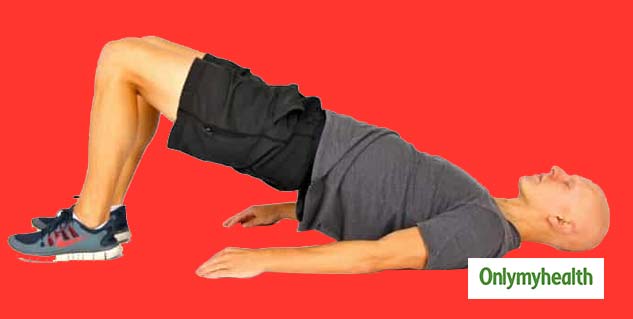 The exercises in the third level include:
30 sets of clench and release of PC muscles. Try to do up to 100 sets if you can
Tighten and hold
Tighten your PC muscles with all your strength
Hold for 20 seconds
Do five sets of this with a break of 30 seconds in-between sets
Do not let the anticipation of better sex get the better of you when practising Kegel exercises. You should perform the exercises according to your strength.
Read more articles on Exercise and Fitness.
For more related articles, download OnlymyHealth app.