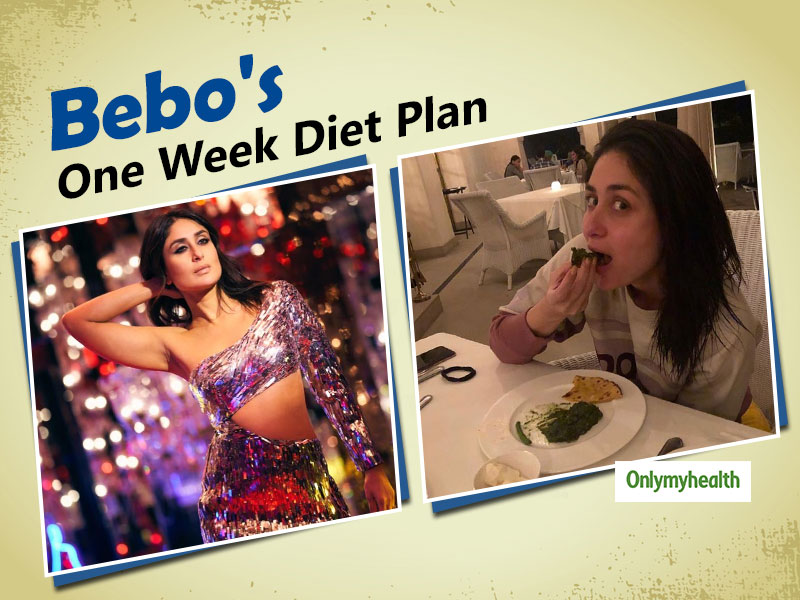 Want to look like Kareena like she does in her latest song, 'Dila Do Ghar Chandigarh Mein'? Here's a diet to achieve the same
We all are in awe of Bebo's killer looks and figure all the time. Since the time she has given birth to the cutest Taimur Ali Khan, the yummy mummy has not just successfully lost all the weight but certainly looks even more radiant and fitter than ever. Kareena Kapoor Khan, with the baby coming into her life, has given equal importance to her fitness and diet regime. Despite a busy schedule and back to back shoots for films and advertisements, the Bahu of the royal family of Pataudi never chances upon to miss her workout schedule. With the same, she believes in eating healthy and clean. She is in headlines again for her uber-sexy avatar in her upcoming flick Good Newwz, which also stars Akshay Kumar, Diljit Dosanjh and Kiara Advani.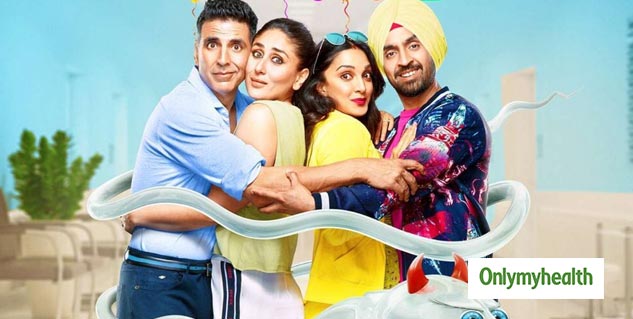 Kareena Kapoor looks her dazzling best in one of its song, which is raking high on the chartbusters, Dila Do Ghar Chandigarh Mein. The song does make your feet tap. What's interesting to know is how Bebo looks this ravishing and gleaming. Helping us out with this is Celebrity Nutritionist Rujuta Diwekar, who has always been Kareena's go-to diet expert for all things related to her fitness. Celebrity Nutritionist Rujuta Diwekar, in her Instagram post, gave out the secret detail as to how Bebo looked this hot in the video of the song. Rujuta, in her post, said, "Every time you watch her sizzle on screen, the only thought that comes to our mind that what does she eat to stay this fit."
Also Read: Kareena Kapoor's Post Pregnancy Weight Loss Journey will Inspire you to Hit the Gym
Kareena Kapoor Khan's Diet Plan For The Song
If you are looking to achieve the perfect figure like Bebo in this song, Rujuta Diwekar reveals the exact diet plan on which Bebo was a week before the shooting of the song:
MEAL 1: Soaked black raisins with Kesar; on rising
MEAL 2: Paratha with chutney for breakfast
MEAL 3: Coconut water with a pinch of sabja seeds to get rid of bloating; mid-meal
MEAL 4: Curd rice and papad for lunch lunch
MEAL 5: Walnut and cheese between a meal for craving
MEAL 6: Banana milkshake for the evenings
MEAL 7: Khichdi and curd/suran Tikki and veg pulao for dinner
MEAL 8: Milk or banana milkshake if needed during bedtime
The Celebrity nutritionist added, "It's rather simple to stay in good shape if you look at eating the local food. This is also a step towards sustainable living where the focus is more towards seasonal and traditional food."
Also Read: Kareena Kapoor Eats Rice: Know her complete diet plan
Rujuta Diweakr even posted how Kareena was snapped enjoying a relishing meal of seasonal delicacy sarso ka saag and Makki flatbread without worrying much about the weight. Adding to her diet, the actress did not go in for 10 hours of gym in a day, something which stars often do before such essential shoots. With this meal plan, Kareena Kapoor Khan did 4-5 hours of training in A WEEK and not in a day.
Read more articles on Healthy Diet