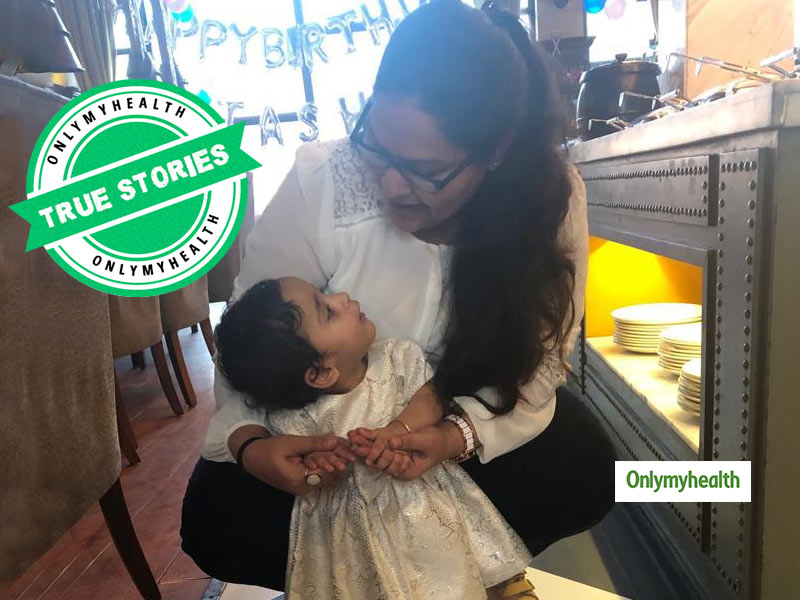 On the occasion of World Breastfeeding Week, we present to you true stories of moms and the importance of breastfeeding in their life. Here we have a new mom sharing her experience with you all!
I had my baby come into my life on July 2018, and my whole life changed for good. I had a reason to smile, a reason to laugh and a reason to live a healthy life. I had to give all of that to my baby, Tashi. Right from the time when she held my fingers with her tiny hands to now when she is pretty much capable of expressing her needs; I know when my baby wants food or when she wants some love from her mommy. I must say, breastfeeding is what helps create a bond between the mother and the child. I always thought it was something just told by our elders without any thought to it. But only when I breastfed my baby, I realised the importance.
Be Happy, Always
Also Read: World Breastfeeding Week 2019: Step By Step Guide On How To Breastfeed A Baby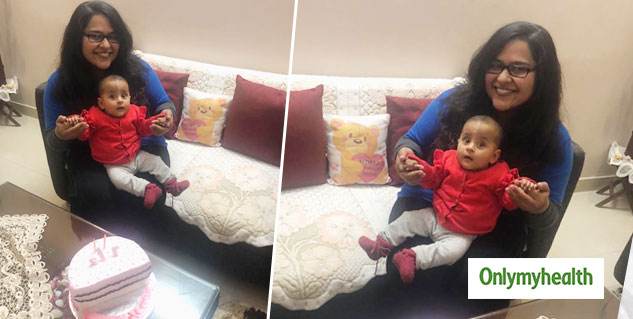 I feel breastfeeding is essential for the child to get all the vitamins and the minerals from the mother. There may be powdered milk for emergencies, but it surely cannot be a substitute for complete nutrition. My experience says that the mother should not be pressurised. The more the pressure is laid on the mother, there is a direct effect on the production of breast milk. It happened to me, and that's when I understood the importance of staying happy and stress-free. At times, you may not be able to supplement your baby entirely due to less production of milk. However, that doesn't mean that the baby needs to be empty stomach. Be flexible all you mothers, understand the baby's appetite and give them the required amount of milk. If not breast milk for a particular day or two, then go for powdered milk for those days when you are not able to produce enough milk for the baby.
Going Herbal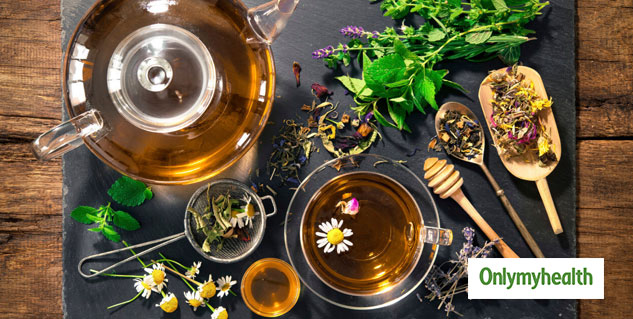 Also Read: Midlife Mistakes: Things Women Should Avoid While Growing Old
As per my personal experience goes, if there is trouble in producing milk, go for herbal remedies, which are readily available at home. One can go for herbal teas two-three times in a day. It helps in naturally enhancing the breast milk in the mother's body. There are several herbal powder pre-mixes available in the market that new mothers can have with milk. All this helps the mothers in producing enough breast milk for the baby. I even had a lot of red lentil soup during times when I faced difficulties like these. All this helped me in times when I faced issues in breastfeeding my child. The other thing that is essential for breastfeeding was asparagus. Even though it is not that easily available in India, one can find asparagus powders at any departmental store. Other home remedies that helped me during my times was a mixture of fenugreek seeds, ajwain and cumin. I had all of them boiled together and have that water 2-3 times a day.
Breastfeeding, a Beautiful Experience
I believe breastfeeding is a beautiful journey for the mother and the child to build that bond, which goes a lifetime and even beyond that. I think that a mother should breastfeed the child, irrespective of the place or the people around. I just had a stole kept with me in situations as these and nothing stopped me before my child crying for food.
Read more articles on Women's Health