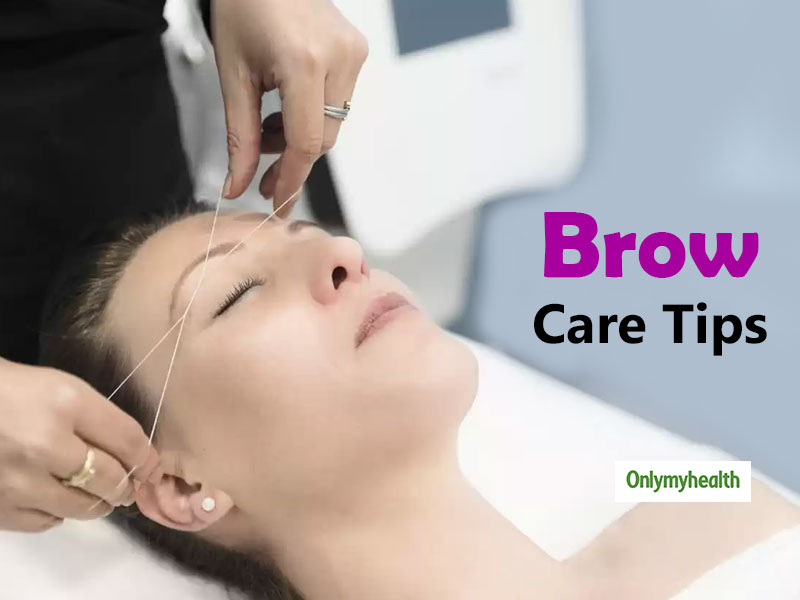 Getting your eyebrows done is the most painful of all. Do you know there are specific tips that can provide relief from pain
Perfect eyebrows can do wonders to your face and look. The way your brows look makes a whole lot of difference to your overall appearance. With several brow trends coming and going, the worst is to visit a salon or even pluck eyebrows at home for the painful experience it is! Apart from regular shaping of brows, there are several other treatments that ladies undergo to get those perfect eyebrows. These treatments include microblading, eyebrow darkening, permanent eyebrow shaping, etc. All this brings with it immense pain and sensitivity around the ear where the thread or the needle goes.
The painful eyebrow experience calls for essential skincare to provide relief from redness and rashes caused during these treatments. Following are some simple steps to understand how skin flareups can be controlled without many efforts: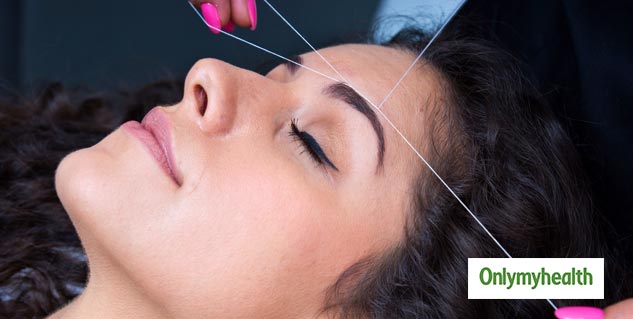 1# Listen To Your Salon: A lot of us complain of irregularly shaped brows to the salon we visit. This can be due to our habit of not listening to what experts have to say on this. We get to hear how stylists tell us not to tamper with the brows in between appointments. The reason is to avoid the risk of upsetting the shape, which is in the process by the salon. To maintain a long-term shape, it is best to not use a tweezer in between appointments.
2# Save Yourself from Sunlight: In most cases, sunlight can be extremely harsh on the skin. If you have recently got your brows done or any beauty surgical treatment on your eyebrows, it is advisable to keep away from the sunlight for a minimum of 24 hours. Also, one should avoid going to a sauna or a swimming pool to prevent infections.
Also Read: Why It Is Important To Apply Sunscreen? Benefits and DIY Sunscreen At Home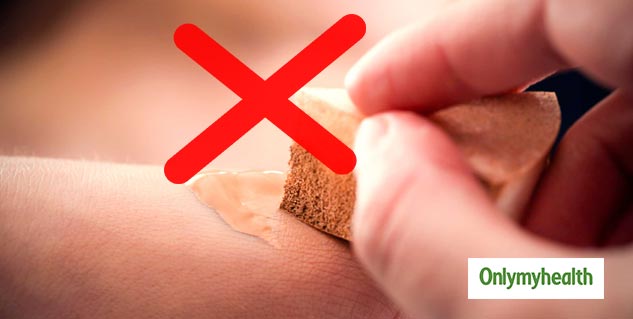 3# Avoid Makeup Around The Brow Area: It is common to have redness or pimples on the skin where the thread has been moved to remove unwanted brow hair. It does cause a great deal of discomfort to the ladies, which can be further controlled by not applying makeup and facial cleansers on the area where there exist redness. Using makeup and cleansers can also flare up skin woes.
4# Do Not Exfoliate: Exfoliation is good for the skin but not where there exist redness, rashes or itching. If you have recently got anything done on your brows, avoid exfoliating the affected skin. Exfoliation, in such cases, can lead to acne or even scarring on the face.
5# Self-Tanning Products Can Be Dangerous: If you have recently got your brows tinted, do not use any moisturiser or a self-tanning cream to avoid skin problems. Applying anything of this sort on tinted eyebrows can lead to discolouration. This can be avoided by leaving the brow area and a little skin around it for best results.
Also Read: Hormonal Acne: What It Is And How It Can Be Cured
6# Do Not Touch The Brows: Touching your brows again and again after any treatment can be dangerous. Such an act can lead to contact of oil from your fingers to the eyebrows. This could result in clogging of skin pores leading to acne, spotting and discolouration. Also, inform the concerned dermatologist in case of any irritation on skin after any such treatment.
Read more articles on Skincare