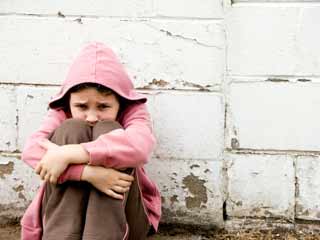 A recent research has found that a child becomes five times more likely to commit suicide if one of their parents has tried to commit suicide in the past.
A research recently found that a child is five times more likely to attempt suicide if they have a parent who has attempted suicide in the past.

Even after taking into consideration the previous attempts of suicide by the child and a familial transmission of mood disorder, it was found by the researchers that there was a direct effect of a parent's suicide attempt on the child.

In this study, not only it was confirmed that suicidal behaviour runs in the family but it also showed the ways in which suicidal behaviour is transmitted in families.

David Brent from University of Pittsburgh Medical Center, Pennsylvania said "Impulsive aggression was an important precursor of mood disorder and could be targeted in interventions designed to prevent youth at high familial risk from making a suicide attempt".

In this study, 701 children of 334 parents with mood disorders were studied for an average of almost six years.
It was noted by the researchers that of the parents, 191 had made a suicide attempt.

Out of the 701 children, 44 had attempted suicide before participating in the study and 29 had attempted study during the study.

The study has been published online in the JAMA Psychiatry.
Image courtesy: Getty Images
News source: timesofindia.indiatimes.com
Read more Health News.