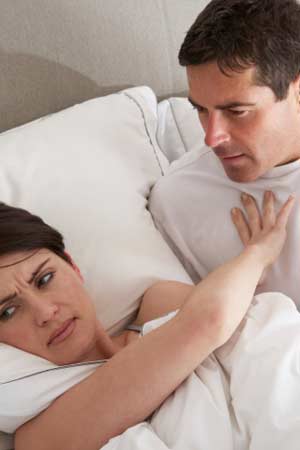 Relationship Help - If you relationship has gone into a rut, it is not something unexpected. Be prepared to work it out with a balanced approach.
Many couples seek counselling after a decade or more has elapsed of their relationship. Often the complaint is that the relationship has gone into a rut, there is nothing in common anymore and that it is better off for them to be single and seek other partners. Most of the times the problem is not so much the perceived incompatibility but actually the monotony that comes from having the same likes and dislikes.

The interests that you had in common with your partner were responsible for drawing you to him/her but after some years pass, the monotony of doing the same things together for so long gets to you. The mistake such couples make in the excitement of having found a near perfect partner who shares all interests with them is completely ignoring individual interests. So, do not get caught up in your relationship with much zeal that it actually burns out your interest in each other after a few years.

When the point of saturation comes in your relationship, know that it is something that can be resolved between the two of you, but you do need to work at it. If you fail to realise the importance of trying to make it work, resentment is bound to creep in. Some couples get to a stage when the wife hates to think of the husband coming back after work. Can such a situation be prevented or renewed?
Tips for Preventing or Renewing a Fatigued Out Relationship

The advice given below can work, both for preventing fatigue to set in your relationship or renewing it from the rut of saturation.
Don't ignore individual hobbies – In the thrill of having found your soul mate, do not let go off your individual personal interests such as painting a bottle or enjoying an indoor or outdoor sport with your mates. Find time for such activities.
Keep in touch with your buddies – Everyone has an exclusive friend circle other than the partner. Keeping in touch with even one or two of friends can actually help to keep away boredom from your romantic relationship. It is easier now-a-days with the advent of internet and social networking sites.
Take your relationship to the next level – With some couples, it is just the time to take their relationship to the higher plane. If you have been dating for long, propose; if married for a few years, plan a baby, and if you have grown up kids, send them off to grandparents and plan an excursion in some other country.
Talk about other stuff – Read up on current affairs and start talking about the issues with your partner. Do not confine your talk to topics related to your life and work.
Be prepared – You should be aware that these problems would more likely than not come up in your relationship. So it is wise to not expect otherwise and be prepared to face them with a balanced approach.
Read more articles on Relationship Help