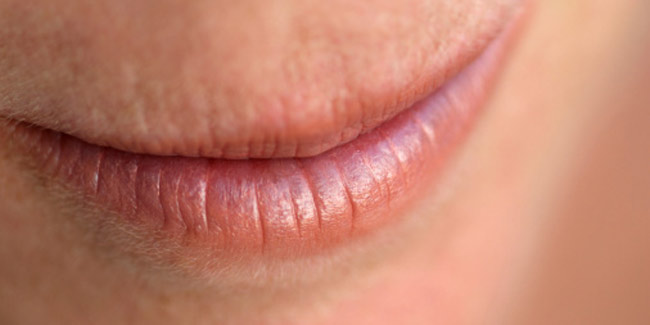 Dry skin is an everyday problem and it is so common in people that most often, it goes unnoticed or untreated.
Dry skin is one of the most common skin problems that both men and women have to deal with on a daily basis. Irrespective of what your skin type is, you would have had to deal with a bad-face-day because of dry skin at least once in a lifetime. Dry skin is exhaustively itchy, ruddy, rough like pumice, and often patchy. Now, because it shows at different places on the body as patches, it is sure to catch an owl's eye in the day.

Some of the most common areas of the body where they are the most likely to occur include arms, lower legs, areas of fiction like the soles and ankles, hands, etc. if you ignore skin dryness, you will be plot against for an even worse skin problem in the form of cracks and fissures.
How to diagnose Dry Skin
Dry skin can be easily diagnosed at home or at the physician's clinic. At the doctor's clinic, he/she may physically examine as well as visually inspect your skin to confirm the diagnosis. Even though dry skin may appear on skin of any age, the elderly as well as individuals who expose their skin to detergents and soaps are highly likely to develop it. Some other ways in which the doctor may be able to diagnose dry skin is by thoroughly discussing about your medical history and reviewing family history.

Your medical history also acts cue to any other underlying medical condition that you may be suffering from. Only in rare cases do doctors recommend a skin biopsy to confirm the diagnosis and plan a treatment method.
Does Genetics have a Role to Play in Dry Skin?
Of the many causes of dry skin, one of the most commonly cited one is that of genetics. Dry skin can be caused by a genetic condition that is called ichthyosis. There are different types of ichthyosis and the most common one of it is called ichthyosis vulgaris. This type of ichthyosis usually occurs on the front of the lower legs. It causes dry, fish-like scales on the skin.

Less severe types of dry skin tend to be a condition that runs in the family. People with atopic dermatitis also tend to have dry skin.
Medical Conditions that cause Dry Skin
Certain physiological changes as well as medical conditions that develop in people tend to cause dry skin. Also, the development of dry skin may be triggered by hormonal changes or ageing. This is most commonly seen in menopausal women. Those people who have medical conditions like hypothyroidism, malnutrition or diabetes may suffer from dry skin as well.
Can Dry Skin be caused by Medications?
Medications for certain medical conditions such as high blood pressure, acne and cholesterol-lowering drugs are also said to trigger the development of dry skin.
Image Courtesy: Getty Images
Read more articles on Dry Skin.