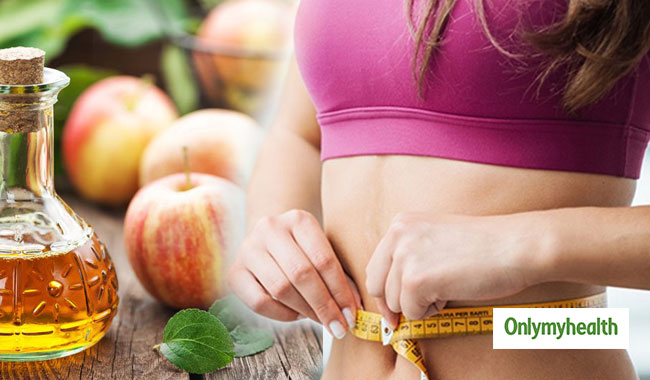 Apple cider vinegar can be used to get rid of unwanted fat, especially around the belly. Here is how it can help you get rid of the extra pounds.
Losing weight is important for someone trying to be healthy. Due to our sedentary lifestyle including unhealthy food habits and lack of exercise, obesity has become an epidemic. It is important to feed your body the fuel it needs to work properly, especially when you have a long sitting hour job. Many solutions of weight loss are lying in your kitchen without you ever noticing them. One such solution is apple cider vinegar.
Apple cider vinegar has been used for decades for its health benefits. It is used to treat the common cold, muscle pain, arthritis pain, maintaining blood sugar, etc. as it is rich in citric acid, malic acids, vitamins, enzymes, mineral salts and amino acids. It can be used to get rid of unwanted fat, especially around the belly. Here is how it can help you get rid of the extra pounds.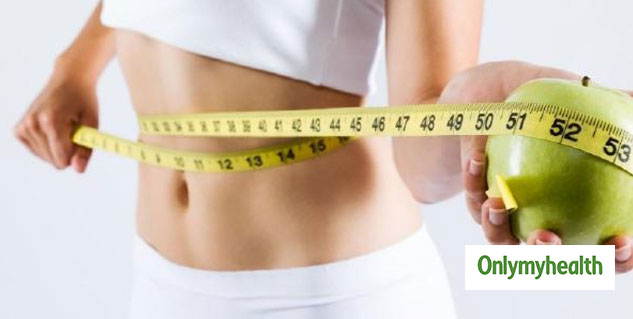 Apple Cider Vinegar for Weight Loss
Prevents accumulation of fat
Apple cider vinegar contains organic acids and enzymes, which boosts metabolism and increases the rate at which the fat is burnt. Consuming apple cider vinegar regularly helps prevent metabolic syndrome by maintaining a healthy weight.
It is a low-calorie drink
Apple cider vinegar is a low-calorie drink – 100 grams of apple cider vinegar has 22 calories in it which helps with weight loss. All you have to do is add a tbsp of apple cider vinegar to water and drink it in the morning to burn those extra pounds.
Also read: 5 Low-calorie foods that can be added to your daily meals
Makes you feel fuller
Apple cider vinegar gives a feeling of fullness which automatically reduces your appetite. A study published in the European Journal of Clinical Nutrition, people who ate bread with vinegar felt fuller than people who consumed just bread.
Promotes healthy blood sugar levels
Studies have suggested that apple cider vinegar helps maintain healthy blood sugar levels, which is important if you are trying to lose weight.
How to Consume?
You could use it in salads to promote a healthy weight
Drink apple cider vinegar thrice before every meal for effective results
Drinking too much of it may annoy your throat, so make sure to drink in moderation and consult a doctor before consuming to ensure that you are not allergic to it
Most people make the mistake of consuming apple cider vinegar as it is, but if you are trying to lose weight then this is not the way. You must dilute apple cider vinegar in water to make sure that what you are drinking is not majorly acids, but a light version of the drink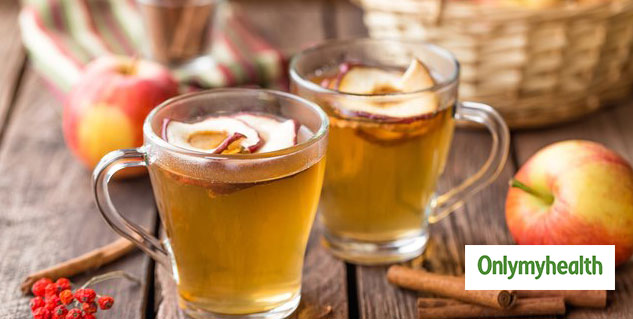 Some Other Tips
Do not starve yourself even if you think that might be the best solution, it's not. Healthy diet work, going anorexic has never worked for anyone and it definitely won't work for you
A healthy lifestyle is a must if you are trying to lose weight. Take the stairs, walk to the bus stop, do household chores, etc. – all of this can help you lose weight
Avoid junk food to lose weight. Eat foods that satiate your tummy needs but do not go overboard. Include foods like vegetables, soy crumbles and tuna to your diet
Cutting down on calories is the best way to reduce weight right in the comfort of your homes
Read more articles on Weight Management.
For more related articles, download Onlymyhealth app.