To commemorate International Nurses Day, Fortis Memorial Research Institute organised a four-day long celebration starting May 9th till May 12th to highlight the theme of the year - Nurses: A force for change: Improving health system resi
Fortis awards recognize the tireless efforts of nurses in healthcare

May 11th, 2016, Gurgaon: To commemorate International Nurses Day, Fortis Memorial Research Institute organised a four-day long celebration starting May 9th till May 12th to highlight the theme of the year - Nurses: A force for change: Improving health system resilience.
These programmess were dedicated to nurses, who are the backbone of our healthcare system, working round the clock and playing a crucial role in caring and healing ailing patients back to health.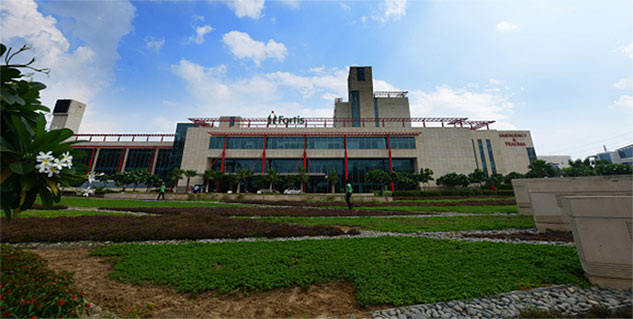 An inter-hospital debate and quiz programme at FMRI saw good participation from various hospitals such as Medanta: The Medicity; Max Super Speciality Hospital, Artemis Hospital, Paras Hospital, Columbia Asia hospital and Fortis Hospital, Vasant Kunj, with participants bagging various prizes.
The first two days of the Nurses Day celebrations were dedicated to internal engagement programmes and fun activities aimed at providing a break to the routine tasks of nurses through painting, sketching, poster-making and mehendi art among others. Nurses across Gurgaon, Faridabad, Noida and Delhi participated in these competitions and activities. As part of larger community engagement, nurses also visited Guru Gobind Singh Charitable Trust, an NGO which teaches children in and around Wazirabad village on May 11, where children of ages 11-13 were given hands-on training in First Aid.
In addition, to bring the Nurses Day celebrations to an appropriate conclusion, FMRI also gave away awards to recognize the hard work and dedicated efforts of nurses for working tirelessly in healing them back to health.
Mr. Bhavdeep Singh, Chief Executive Office, Fortis Healthcare Ltd. and Col H S Chehal, Chief Operating Officer, Fortis Healthcare were present during the occasion along with several specialists who attended the event.
Expressing his gratitude towards nurses Mr. Bhavdeep Singh, CEO, Fortis Healthcare said on the occasion, that, "The role of nurses in our healthcare system cannot be evaluated easily, so valuable are they in the entire patient-centric value chain. They stand right next to expert specialists and qualified doctors and it is high time, their services are given due recognition by our society at large and they are accepted as leaders and administrators in their own fields. We ensure that at all Fortis hospitals, our experienced multidisciplinary team comprising trained and skilled staff provides state-of-the-art patient care with promptness and compassion".
Col H S Chehal, COO, Fortis Healthcare said, "Nurses are an essential resource of any country's healthcare system. In countries with inadequate nursing staff in hospitals and healthcare centres, the public health infrastructure faces a lot of constraints and serious challenges. Patients are not attended to in time, monitoring and follow up process is affected, and key messages are not delivered to patients. This occasion provides us an opportunity every year to recognize the hard work and care giving efforts of nurses across various hospitals in Delhi-NCR."

Image Source : Getty


Read More : Press Release