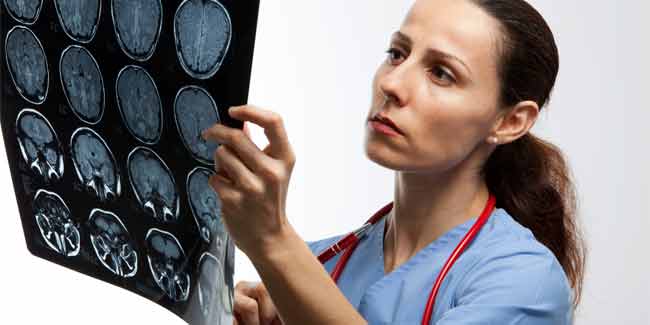 Breast reconstruction surgery can help a woman to regain her lost symbol of femininity after breast cancer. Learn about the various aspects of this procedure.
With the diagnosis of breast cancer, the fear of losing a breast due to its treatment sets in, even though the primary concern remains complete cure of cancer and overall well-being. Because of course, keeping your femininity alive is as significant to your mental and emotional well-being as is being treated completely.



If your surgeon has recommended mastectomy (surgical removal of one or both breasts due to breast cancer), you may consider breast reconstruction surgery to rebuild the breasts.
What is Breast Reconstruction Surgery?
After the removal of a cancer-affected breast or after a breast conserving surgery, breast reconstruction surgery is performed to rebuild or reconstruct a breast of normal size, shape and appearance. A reconstructed breast will not feel like natural ones , though it will prevent the emotional upheaval of losing breast/s from taking a toll on the patient's mental well-being.
A breast may either be reconstructed immediately after mastectomy (immediate reconstruction) or the plastic surgeons may carry a separate procedure at a later time (delayed reconstruction) depending on a patient's preference.
How a Breast is Reconstructed
The type of breast reconstruction surgery for a patient depends on the type of her cancer treatment, her age and body type. There are two ways to perform breast reconstruction.
Implants: In this procedure, the plastic surgeon uses silicone or saline implants filled with salt water or silicone gel to form a breast mound, which is inserted under the chest muscles.
Tissue Flap Reconstruction: The breast is reconstructed using the patient's skin, muscles and fat that are usually taken from the back, buttocks or abdomen. The removed portion of the tissue is inserted under the skin onto the chest wall. Unlike breast implant, the procedure results in a more natural-looking breast.
Nipple Reconstruction
After breast reconstruction, it's the patient's wish to have nipples or not. A nipple is reconstructed with the aid of either skin grafting in which healthy skin is transplanted from other parts of the body or with the help of tissues used for reconstructing the breast. After the nipple is reconstructed, it can be tattooed to look like natural breast's areola.
Side-effects of Breast Reconstruction Surgery
soreness and swelling in the reconstructed breast/s
bruising of the reconstructed area which can last up to a month
permanent scars on the implanted breast and the area from where the tissue is removed.
Complications of Breast Reconstruction Surgery
Complications may occur during the surgery or after it. The possible complications may include:
bleeding under your skin (haematoma) may require surgery
permanent change in nipple sensation
permanent skin changes, such as raised scars or reddened skin
uneven size and shape of the reconstructed breast as compared with natural breast
loss of breast tissue due to change in blood supply after reconstruction
capsular contracture – a scar tissue built around the implanted breast causing painful swelling; it requires surgery
seroma, which causes 'build up' of fluid around the implant.
After breast reconstruction surgery, a patient may or may not be satisfied with the results. Also, the side-effects of this surgery vary from patient to patient. Cost of reconstruction surgery may vary depending on where it is done i.e. a public or private hospital.
Read more articles on Beauty Treatments & Body Surgeries.