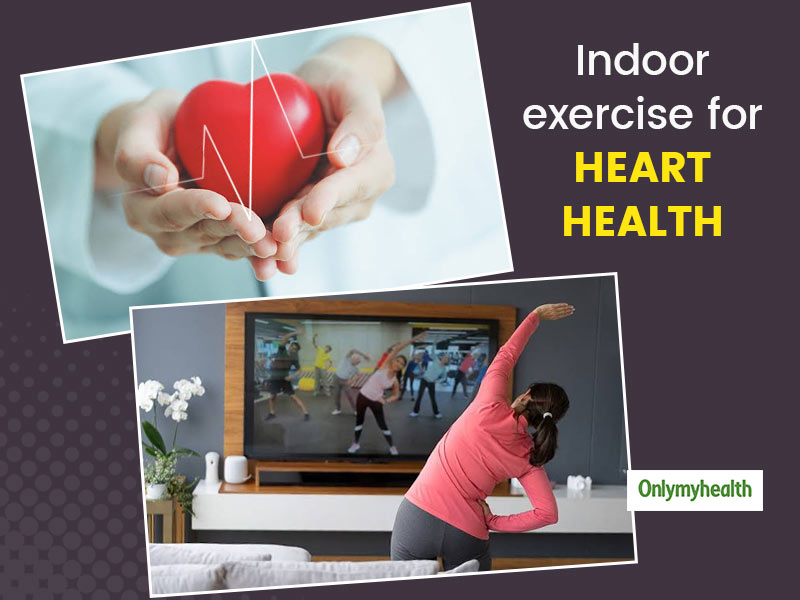 During the pandemic, people are not going out as a precaution. Hence, here are some indoor exercise alternatives for health health in this time.
Exercise plays a very important role in leading a healthy life. Your lifestyle should include exercise/yoga for proper functioning of body. Taking a proper diet along with some working out is essential. And not just in shedding weight, physical activity protects you from chronic diseases too. Health problems are easy to prevent if you keep your body's mechanism working with proper exercise. One can even go for different types of physical activity like running, swimming, cardio, yoga, etc. Pandemic has made it so much difficult for people to get out of the house for exercise. It has become mandatory for individuals to learn tips for indoor exercising. Onlymyhealth editorial team talked to Dr. Prabhakar Shetty, Chief of Cardiology, Columbia Asia Referral Hospital, Yeshwanthpur for tips regarding the same. Therefore, read further to know some indoor exercise options to try at home.
Indoor exercise for healthy heart
Even in the widespread of Covid-19, there are many other health conditions that you need to take care of. In India, around 10 million people die annually and 23% of deaths are due to cardiovascular problems. Even if there is a fear of Novel Corona Virus, heart health should not be ignored. It is still the leading cause of death and disability in the world today. Well, due to the lockdown phase especially, many people were facing problems in working out on their own.
Also read: Trying To Lose Weight? Stop Wasting Time On These 5 Exercises
Here are some indoor physical activity alternatives to try at home:
• If you feel that going out for a walk in the park is too risky for you then you walk inside the house. Moreover, climbing the stairs, doing push ups, sit ups or jumping jacks can be helpful for you. You can even lift different weights in your exercises.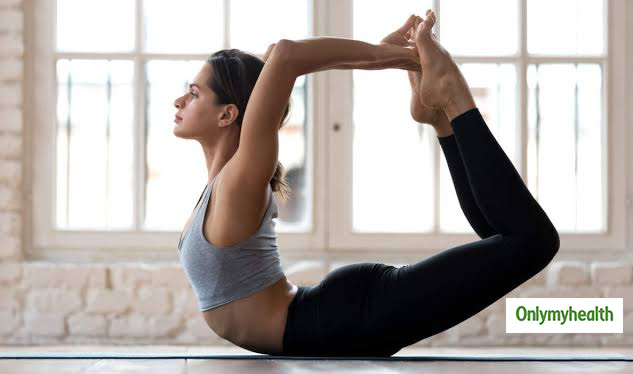 • Even if you don't want to go for heavy cardio workout and want to keep it light, there are options for that too. You can practice yoga or dance to energetuc songs at home. Online dancing, aerobics and yoga classes can become a help here.
• During the pandemic, stationary bicycles can also help in maintaining your cardiovascular fitness. And, it is easier to practice at home.
• Strength training also plays an important role in acting as an alternative to maintain heart health, even when you are at home. You can use simple tools such as resistance bands, one or two sets of dumbbells to stregthen your muscle as daily indoor exercises.
Also read: Follow These Essential Tips While Exercising With A Resistance Band To Avoid Injuries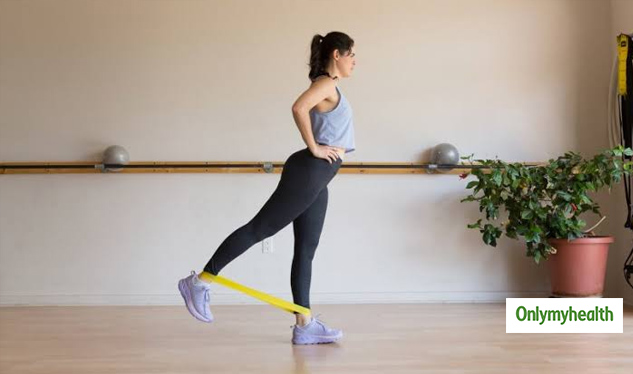 It is important to have the motivation and determination to initiate the journey of exercising regularly. It takes efforts even to wake up and work out everyday. Even if you are working from home, don't wait to go to the gym, but try these ways to make yourself physically active. Other than physical disability, nothing should stop you from doing so.
Read more on Exercise fitness