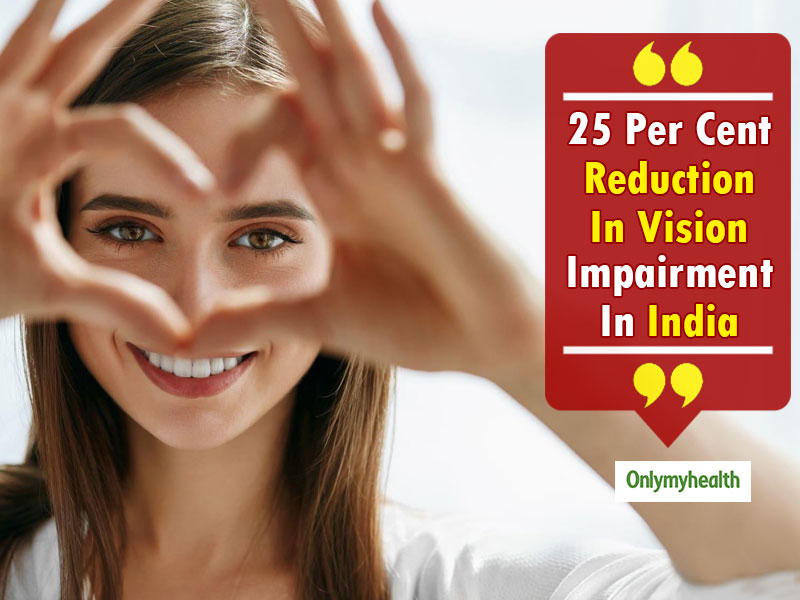 The WHO Global Action Plan for Universal Eye Health 2014-2019 targeted a 25 per cent reduction in the problem of low vision from 2010 baseline levels to 2019.
India has successfully achieved its goal of a 25 per cent reduction in vision impairment cases. This data has been confirmed by the National Blindness and Visual Impairment Survey. The WHO Global Action Plan for Universal Eye Health 2014-2019 targeted a 25 per cent reduction in the problems of vision from 2010. The current survey showed a decrease of 47.1 per cent in blindness compared to baseline levels, 52.6 per cent in moderately severe vision impairment (MSVI) and 51.9 per cent in visual impairment (VI). This data is above the estimates that the World Health Organization (WHO) set in 2010. This shows that India has successfully achieved a 25 per cent reduction in vision impairment.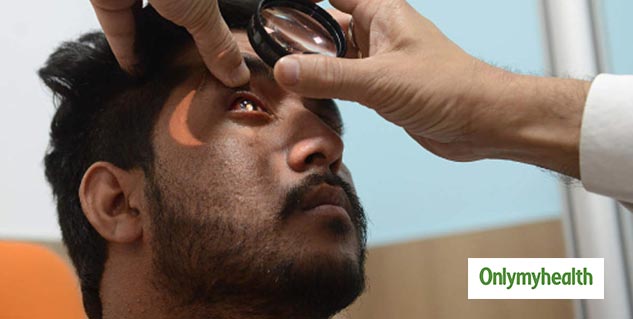 Survey
The survey was conducted to gain a thorough knowledge of the current state of blindness and visual impairment in India. It was planned by the Union Ministry of Health and Family Welfare. For this, the responsibility of Dr Rajendra Prasad Center for Ophthalmic Sciences of AIIMS was that they would plan to write fieldwork, monitoring, analysis and survey report. The survey was conducted in partnership with various reputed eye health institutions in the country.
Also Read: 5 Ways To Improve Eyesight With Ayurveda
Diet Modifications For Eyesight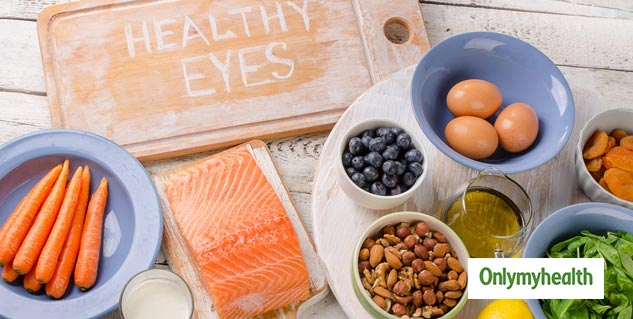 For those wondering how to take care of your vision, the following are some simple tips that you follow for a healthy vision:
Grind equal quantity of almonds, fennel and sugar. Take 10 grams of this mixture with 250 ml milk before going to bed. By taking this continuously for 40 days, you will see an effect on your eyesight. Remember, do not drink water until two hours after taking it.
Amla is very beneficial for the eyes due to the high amount of vitamin C in it. Amla can be consumed in powder, capsule, jam or juice form. Drinking fresh amla juice with honey every morning or eating a spoon of amla powder with water before going to bed at night is also beneficial.
Mix one teaspoon of Triphala powder in water and leave it overnight. The next morning filter this water and wash your eyes with it.
Carrots are rich in phosphorus, vitamin A, vitamin C and iron, making it effective for the eyes. By regularly eating raw carrots as a salad or drinking its juice, you can enhance your eyesight.
Bilberry is a kind of plum that increases blood flow in the body. Eating fresh bilberry repairs vision problems.
Walking barefoot in the morning on green grass is very beneficial for the eyes. Make it part of your routine.
In the morning, rub your palms together and place them on your eyes. Doing this 4-5 times in a day dramatically benefits the eyes.
Remember that all the nutrients are present in your food. A balanced diet is necessary not only for the eyes but for the whole body. Carrot juice, eggs, milk, green vegetables, fruits, nuts, cabbage and lemon, can be part of your diet for healthy eyesight.
Read more articles on Miscellaneous