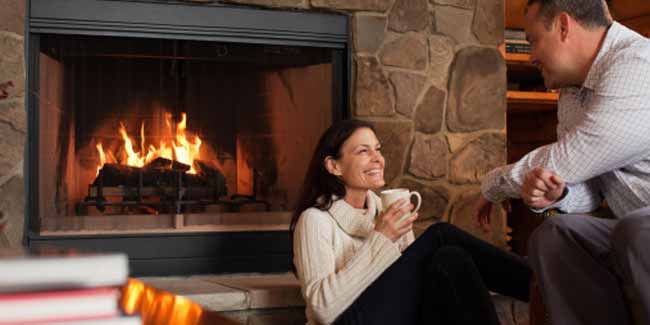 With the advent of winters, we start arranging for things that keep us and our homes warm. But, what about keeping steering clear of diseases like asthma, cold, lung infections, chest congestions among the others? Your home harbours a lot of germs
The winter is here and with it comes the mad rush for sweaters, soft blankets and heaters. But along with all these arrangements which keep you warm and cosy, come diseases like asthma, cold, lung infections, chest congestions among the others. One of the prime reasons for this is the fact that common hygiene practices tend to be largely ignored.


So, here we list out the top 8 dirtiest household items that harbour more bacteria and germs in comparison to the others. Along with these are some quick-fix remedies to make your abode a germ-free one this winter.
Toothbrush holder
Dentists constantly advise us to clean our toothbrushes but rarely do they mention about toothbrush holders. People often clean their teeth well but forget to clean the toothbrush holder, thus leaving some dirt accumulated in it. It has been observed that yeast and mould are present in the water reservoirs. A damp toothbrush holder hence may become a breeding spot for bacteria.

Quick Fix: It is recommended to place your toothbrush holder in a place where it can air out and dry well. Also, one must regularly wipe the holder with a disinfectant or a sanitizer then pat it dry with a clean towel.
Also read : Foods to Keep Winter Chill and Pain Away
Knobs, handles and switches
Knobs, handles and switches are next on the list of culprits that aid the growth of germs. They are like 'meals-on-wheels for bacteria'.

Quick Fix: Besides, wiping them regularly, keep your hands clean while cooking. Also, clean them once a week using a disinfecting wipe or sprays.
Mattresses
Rarely thought as something that needs looking after, your mattress and blankets need to be disinfected on regular basis as they attract dust mites and fungi etc.

Quick Fix: Washing blankets and mattresses the traditional way during winters can be quite a tedious and painful task. So leave them out for a few hours under the sun or fan over it for at least several hours until dry.


Sponges and dishcloths
Research reveals that dish sponges have the most amounts of germs on them. A family of germs like Salmonella and E. coli have the potential of making your family very sick. According to a recent report shared by Brihanmumbai Municipal Corporation (BMC) in July 2014, nearly 11 per cent of water samples collected in Mumbai were found to be contaminated. Figures show a 100 per cent rise in presence of E. coli in the water since last year.


Quick Fix: Washing sponges and clothes in hot water helps to kill the germs effectively. It is recommended to run it through a dishwasher or a microwave to control the spread of bacteria. Alternatively, one can use a powerful detergent to attack the toughest food stains to obtain an amazing shine for your dishes.
Dishware/ utensils
Indian households tend to use a lot of oil and spices in their everyday cooking, which more often than not leaves behind grease and oily residue on the utensils which is difficult to wipe away with a mere hand wash.

Quick Fix: Washing dishes in hot water helps to kill the germs and clean dirty dishes reducing the amount of time one has to spend scrubbing. Also, to reduce the hassles of cleaning the dishes manually and to ensure the highest level of hygiene, it is ideal to use a dishwasher that can clean dishes with hot water at 70°C killing 99.9% germs.
Heaters and vacuum cleaners
Ironically, the appliances that you use to clear away the dust and dirt from your homes are the most dangerous ones. Figures claim that heaters and vacuum cleaners spread allergens and are plausible reasons for chest infections in your family.


Quick Fix: A heater and a vacuum cleaner once switched off attract all the dust and dirt. Cleaning it every once-in-a-while is essential to avoid the spread of germs. Also, wiping them with a soft cloth can do the magic here.
Inside fridges
Your fridge may look sparklingly clean but it's likely to contain millions of germs sitting inside shelves and hiding inside drawers.

Quick Fix: Firstly, one must schedule your refrigerator cleaning on your calendar to ensure that you keep up with the regular maintenance. Secondly, try cleaning the gaskets with vinegar or an all-purpose cleaner, and then wipe dry. Lastly, it is most important to opt for fridges with anti-bacterial functions like anti-bacteria filters.
Also read : Tips to Protect yourself from Winter Allergies
Washing machine
You may mistakenly believe that your washing machine must be clean as water is constantly passing through it. However, the fact is that detergents, food stains and bacteria can build up in your machine which can be the cause of moulds and nasty odours.

Quick Fix: It is vital to periodically clean your washing machine with hot water without any clothing in it- just let the machine run through its regular cycle at high temperature.

There are a million microbes in a constantly closed room. Although it may be biting cold outside, ensure that you open your window panes to let in some fresh air and sunlight from time-to-time for a clean home for a happy and healthy winter!


Images: Getty

Read more articles on Healthy Living
For more such stories, Download Onlymyhealth app