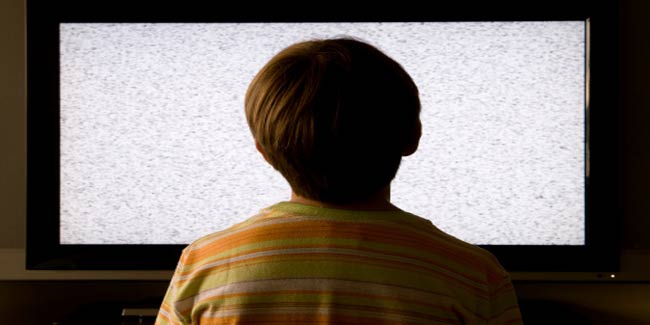 Here is a look at the effect that television violence has on your child. Understand why and how you need to overlook your child's television viewing time.
New studies have shown that the violence shown on television can have an adverse effect on children, in the way they think and act. This new finding is in fact not just true for young children but some studies show that it can have a similar effect on adults. This could be very worrying given the fact that the thought and attitude of a person during their childhood can follow them into adulthood and shape their life.

Children Psychology
The truth about child psychology is that children tend to learn from experience and role modeling. They see someone or something that catches their fancy and they would start to imitate that person. This is why when children see violence on television they tend to emulate or copy what they see. There is also a sort of chemical change in the brain which is very similar to which is found in post-traumatic stress disorder. When you have viewed enough violence your brain starts to react in such fashion that it seems like as if you are the one who is facing all the abuse. This is especially true if the violence is one sided. So now imagine what kind of effect this would have on children whose brains are still developing.

Children as we know are psychologically affected by having less empathy which is a characteristic we find in bullies, therefore, they are more likely to be aggressive when wanting to solve their problems. They also tend to be more reactive than proactive and can rely more on knee jerk reactions to resolve their own frustrations. All this combined could lead to sadistic behaviour, and also they do tend to be more argumentative. These children tend to be the class bully and always seem to be getting into trouble.

What you can do
As a parent there are many things that you can do to change the situation, parents have a number of remedies at their disposal and these include:

• Parents can moderate their children's TV viewing. They could keep a track of what their children are watching and monitor their children when they are actually watching TV.
• Parents should establish rules for TV viewing, which means designating the time span and the kind of programme that they are allowed to watch.
• Supervise your children's viewing by watching at least one episode of a programme that your child watches.
• Parents should be able to monitor news programmes and try to keep children away from disturbing news items.
• Parents should be able to explain the content that is being shown on television to their children in case it needs an explanation.
• Parents should learn to say "NO" to offensive programmes.
• Show children inspirational channels and make them acquainted to all the nicer and brighter things of life!
• Also, parents should be careful about the content that they watch themselves, because modeling is very important.

It is safe to say that the road to a safe and harmonious adulthood lies in the way a child is built. Violence should be eradicated from their lives so as to lay a foundation for a normal future.

News Source: huffingtonpost.com

Image Source: gettyimages.com

Read more on Health News.