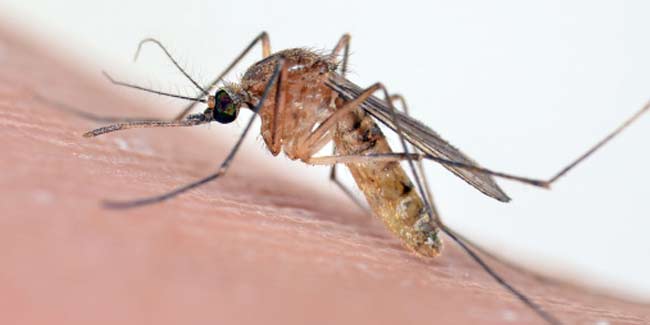 Summertime calls most of us to spend time outdoors, but this means we must share our space with mosquitoes. Fortunately, there are plenty of tricks for keeping mosquitoes at bay during summers.
Summertime is full of joy and merriment, but there's one part of summer that's not so much fun: Mosquitoes. Mosquitoes can carry threatening diseases like malaria, West Nile and encephalitis, but only 29 percent of people say they fear mosquitoes for health reasons, according to a recent survey conducted by OFF! Insect Repellents. Nearly 60 percent, however, say they fear mosquitoes because of the itch.

Scroll down the post below to see which methods are effective in warding off mosquitoes.



Avoid Dusk And Dawn
Evening and early morning hours are peak biting times for many mosquito species, according to the CDC, so consider ramping up your protection or staying inside during these times if you can. Warning: Other species bite during the day, too.
Use Natural Repellants
Neem oil: Rub some neem oil mixed with equal quantity of coconut oil to ward off mosquitoes for eight hours.

Camphor: Lighting camphor in a closed room for around twenty minutes can ward off mosquitoes.

Tulsi: A tulsi plant near your window will prevent breeding of mosquitoes and also keep them away.

Tea tree oil: Use a vapouriser with this oil to drive away mosquitoes.

Lavender: This not only smells great but keeps away mosquitoes too. Spritz it in your room or apply a few drops of this oil mixed with a cream on your body.

Soy­bean Oil: Soybean oil based repellents protected against mosquito bites for an average of 94.6 minutes, which is more than all other botanical repellents used.

Garlic Oil: Pure garlic oil, when rubbed on the skin will repel mosquitoes -- for around 20 minutes -- but it will probably repel everyone around you as well.
Cover Up
Wearing long sleeves, pants, hats and closed-toed shoes instead of sandals to cover exposed skin is recommended. If you have to be outside during dusk or dawn when temperatures are likely to be cooler, long sleeves may be more practical.



Eliminate Standing Water
Any pools or puddles around your home or yard can quickly become mosquito breeding ground. The Mayo Clinic recommends unclogging roof gutters, emptying any kids' pools, changing the water in any bird baths weekly, making sure rain is not accumulating in trash can lids and storing flower pots or any other unused containers upside down, among other tips you can see here.

Once you've been bitten, the objective changes from repelling to treating the itch and inflammation caused by the bite. Fortunately, a variety of herbs and other natural agents like aloe vera and cinnamon are soothing to the skin, and many have anti-inflammatory and antimicrobial properties.

Image Source: Getty

Read more articles on Dengue Prevention.