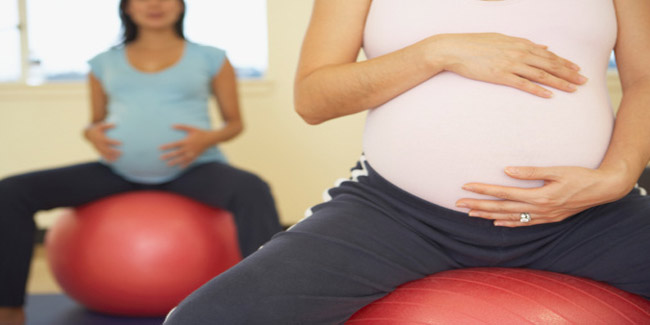 Using an exercise ball during pregnancy is an excellent way of staying fit. You need to use the exercise ball during pregnancy with increased caution so that all probable injuries can be avoided.
For any woman who is pregnant, exercise is of primal importance. Maintaining a healthy weight during pregnancy, for which you should exercise.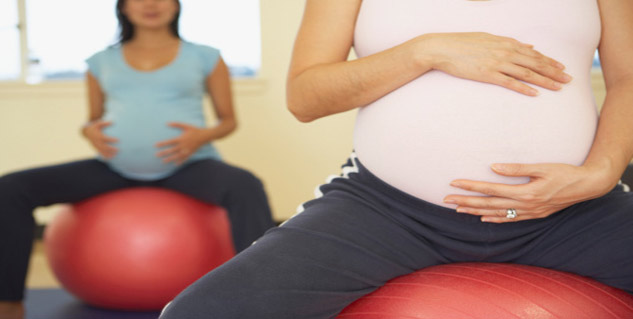 Since you are pregnant, you have to be extra cautious regarding exercising. An exercise related injury can cause a lot of complications including early labour and miscarriage. Using an exercise ball during pregnancy is a good way to stay fit and healthy. Here is how to use an exercise ball during pregnancy
Ensure stability

Using the exercise ball can lessen the pressure that you put on yourself, remember to always use it against a wall for increased stability.
Don't use it for extended duration

Never use an exercise ball during pregnancy for extended periods of time constantly trying to balance on the ball.
Keep in mind

Use a big exercise ball during pregnancy so that you can sit comfortably on it. Place the ball on a level surface and make sure that it is inflated properly. While sitting on the exercise ball, make sure that your feet are placed solidly on the ground in front of you and your legs are 20 – 25 inches apart from each other. Keep them straight and at a 90 degree angle.
Don't slouch

You also need to ensure that you are not slouching on the exercise ball as it will add pressure to the abdomen.
Avoid strenuous exercises

Never do strenuous exercises such as sit ups on the exercise ball during pregnancy. It puts a lot of pressure on the abdomen and lower back.
Know the exercises

A good exercise on the ball during pregnancy is a reverse curl. For this you will need a resistance band. First you need to sit comfortably on the ball. Next, secure the resistance band firmly under your feet. Now lean forward and grasp the ends of the resistance band at least 4 – 5 above the ground. The pressure that you feel with this exercise will help you strengthen your back and pelvic muscles.
Be creative

You can also the exercise ball during pregnancy in your own way. Be creative and innovate! Your aim should be provide a good workout to the pelvic muscles as it will further help you during labour and delivery. Try moving slowly on the exercise ball. Pelvic tilts for example are a great way of relaxing the overworked pelvic muscles.
Exercising during pregnancy is a great way to readying your body for impending labour and delivery. Exercise also helps reducing the occurrence of pregnancy symptoms such as heartburn and acidity besides ensure fitness during pregnancy.
(Image:Getty)
Read more articles Exercise during Pregnancy.