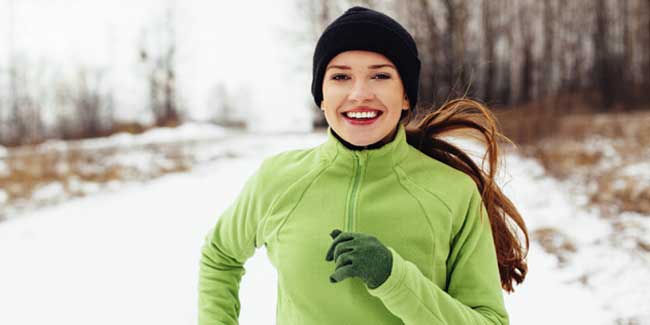 This winter get into your weight loss mode with an effective plan, here are a few pointers that will allow you to use the cold weather to acheive your awaited goal.
Weight loss is a constant concern for people these days. At a time when stringent diets, excessive workouts and a healthy lifestyle is becoming the order of the day, it is only right for us to discuss the possibilities of losing weight this winter season.
Our body's natural tendency is to stay warm during winters. So, when the body is exposed to any cold object such as ice water or cold weather, the body temporarily starts increasing the rate at which the calories are burnt in order to keep us warm. Therefore, you must take actions that will help you to boost weight loss in cool weather. So, toss that quilt away, and leap out of your bed to lose weight!
Step 1 - Regulate Home Temperature

You must try to regulate the home temperature in anywhere between 60 and 65 degrees , and keep your thermostat at a low level. A moderate room temperature will help in increasing your mobility. So, you can perform some house work which will act as a form of cardiovascular exercise, and will help you to burn calories.


Step 2 - Regular Exercise

Make it a point to exercise regularly, even when the climate is extreme. It has been recommended by The Nation Academy of Sports Medicine to do 60 to 90 minutes of physical workout five days per week for weight loss. You don't really have to hit the gym, all you need to do is be active and that can happen by jogging, cycling, swimming, sports, aerobics, gardening, or brisk walking.


Step 3 - Outdoor Exercise

Try to exercise outdoors when the weather allows. You can simply run or take a walk or play some outdoor games. If you are exercising in cool weather, you will feel more comfortable and this will boost your body's metabolism to stay warm.
Step 4 - Workout Attire

It is of utmost priority that you dress for the occasion. You must dress appropriate for the cold weather, and keep in mind that you will be exercising too. You may wear a pair of sweat pants or a windbreaker, or buy some new winter gear; they are all over the market.


Step 5 - Drink Water

You must keep yourself hydrated at all times, and do not think that just because it is cool outside does not mean that you do not need to keep your body hydrated. You must carry a bottle of water with you when you exercise as it will help you to keep your muscles hydrated.
Also, most importantly keep a check on what you eat, avoid junk foods and embrace all that is healthy and nutritious. When the weather is nice and cold, don't lose time to exercise as it may be the best option for you to lose weight.
Read more articles on Weight Loss Tips.