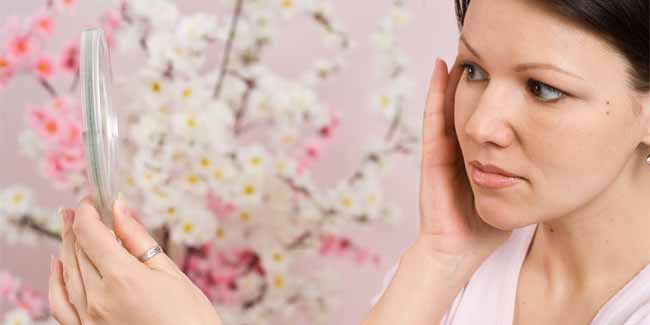 From acne to dry skin to psoriasis, learn how you can treat facial skin problems.

The skin on the face is among the most delicate organs, which is regularly confronted with pollution, smoke and sunlight. It is common for people to experience facial skin problems throughout their life, particularly in adolescence. Minor conditions of facial skin such as acne, warts, rashes and dryness can be treated with remedies, while serious problems such as discolouring, eczema, psoriasis and rosacea require a dermatologist's consultancy.
[Read: How to take care of your skin]
There are several topical and oral treatments available for facial skin problems. Although, a few changes to your eating and personal care habits can also make a huge difference to improve skin's health.

Acne and oily skin

Two of the most common facial skin problems can be treated or alleviated to a great extent by washing the face with lukewarm water and a mild facial cleanser twice a day. Make sure that you pat skin dry rather than scrubbing as infections and scarring may happen. If the problem persists, see a dermatologist who will recommend oral antibiotic medications or prescription-strength topical creams.

Dry skin

To prevent excessive dryness, use moisturiser every day to damp skin. It is advisable to abstain from using soaps that have strong detergents in them, particularly in winter. Moreover, you can apply a facial of oatmeal and baking soda with water two times a week to treat dry skin.

Ageing and deep wrinkles

A diet rich in antioxidants improves skin health, prevents aging and heals deep wrinkles to a certain extent. To keep away from ageing, you must incorporate vegetables, olive oil, beans, nuts and multigrain bread into your diet. Moreover, incorporate vitamin A, C and E foods in diet to keep skin wrinkle-free and radiant.

Tanning

Prolonged exposure to sun not only damages skin, but also tans it. It is advised to wear a daily moisturiser with at least SPF 15, and a sunblock of SPF 30 or higher, particularly when you are spending your day in the sun.

As there are different kinds of skin problems, there are many and different treatments available for these. To heal skin problems, you may have to try several different treatments. In case the skin problem is severe, it is advisable to see a dermatologist right away.
[Read: How to get clear, pimple-free and healthy skin]
How to prevent facial skin problems

Physical activity: Living a healthy lifestyle is elementary to skin care. You must engage in physical activity, as doing so will help purify the blood, which in turn will provide relaxation and relief from stress-related skin conditions.
Dietary habits: Our diet not only affects our health but has a key role in skin care. Make sure that you have a diet enriched in vitamins and minerals in order to keep skin complication-free.
More water: It is important to flush out toxins from the body to help skin remain healthy and glowing. Water doesn't cure skin problems directly, but assists nurturing the overall health of your skin.
Read more articles on Beauty and Personal Care