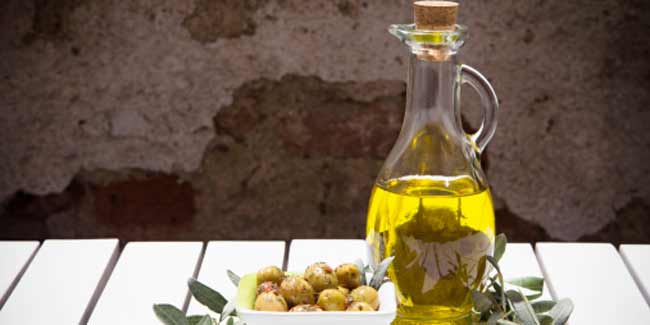 Home Remedies to Treat Colon Cancer - There have been cases in which a change in diet plan has worked amazingly for patients suffering from colon cancer. Try these natural remedies to witness the magic.
For severe disease like cancer, not many of us believe in resorting to natural remedies. But, only until we hear about Chris Wark. He cheated death and survived stage 3 of colon cancer by following only natural remedies. He abandoned the idea of chemotherapy and believed that a proper nutrition is what a body suffering from cancer needs to fight the disease. Yes, there are natural cures for colon cancer and in this article you will learn how to treat colon cancer naturally.

In a nation like US, colon cancer is the third most commonly diagnosed and second leading cause of cancer death in men and women. Colon cancer is also known as preventable cancer and that surely has a reason behind it. You will be surprised to see dramatic improvement in your health if you introduce some changes in your diet. So, let your skepticism take a back seat and follow these natural remedies to treat colon cancer.
Avoid Red Meat
Many of you would now be wondering how to treat colon cancer naturally. The answer is hidden in this remedy. Studies have shown that eating red meat frequently puts you at a high risk of developing colon cancer. On the other hand, a plant based diet has been seen to lower the risk dramatically. This mainly happens because of the increased inflammation which takes place due to the chemicals released during digestion of red meat.
Eat More Garlic to Treat Colon Cancer Naturally
Studies have shown that garlic consumption can reduce the risk of several types of cancer, especially the ones related to gastrointestinal tract. Garlic can be an effective remedy due to its antibacterial properties. Besides, garlic can also stop the formation and activation of cancer-causing substances, boost repair, reduce cell proliferation, or induce cell death.
Use Olive Oil as Natural Cure for Colon Cancer
Olive oil contains chemicals which have anti-cancer properties. Use of olive oil reduces bile acid and boosts formation of enzymes that regulate cell turn over in the lining of the intestines promoting healthy tissue.
Include Omega 3 Oils To Treat Colon Cancer
One of the best natural treatments for colon cancer is to include omega 3 oils in your diet. Eat salmon, sardines, mackerel, and flax oil to treat colon cancer. Omega 3 oils decrease the level of pro-inflammatory molecules that are responsible for promoting cancer.
Drink Ginseng Tea for Natural Treatment for Colon Cancer
Amongst the best natural cures for colon cancer, the longevity herb ginseng root has been seen to reduce the growth of colon cancer cells significantly. Ginseng roots are available in the form of tea and have been used as a medicinal herb for a wide variety of applications.

Don't let skepticism take over your mind and these natural remedies will work wonders for you.
Image courtesy: Getty Images
Read more on Cancer Treatment.