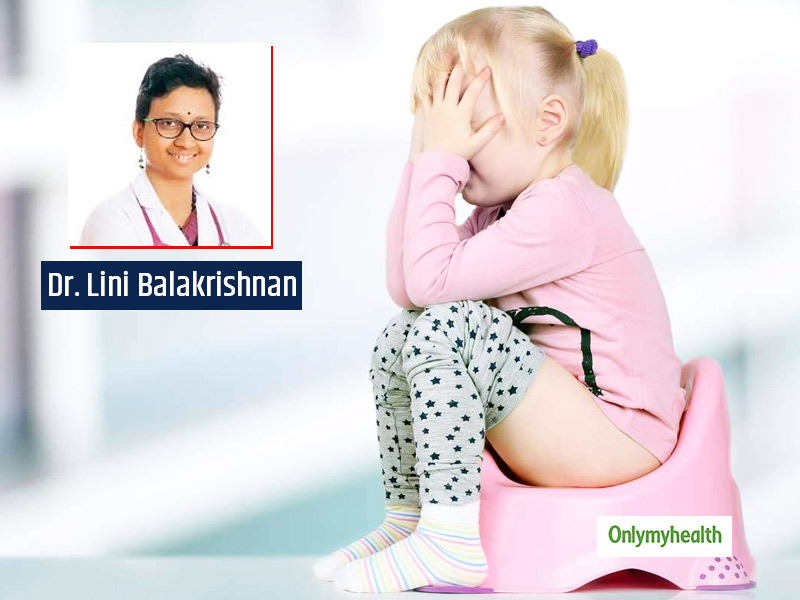 Are you willing to give toilet training to your toddler but don't know where to start? Here is how to potty train your child with paediatrician tips.
Parenting is a tough job as it involves moulding a child and introducing the basics of life to them. Potty training is one of the main tasks that parents have to accomplish. This is important to make the kid diaper-free and independent. Toilet training helps the child inform the parents when he feels like using the toilet or go by themselves. However, most parents, especially first-time parents do not know how to potty train your toddler. In that case, you must read this article as Dr. Lini Balakrishnan, Consultant Paediatrician at Motherhood Hospitals, Sarjapur, Bangalore shares some tips and tricks of toilet training. This covers everything from teaching etiquettes to common problems & their solutions faced by parents during the process.
How to Potty Train Your Child?
The progress of toilet training is determined by physical, developmental, and behavioral milestones rather than age for your kids. Between the ages of 18 and 24 months, many children display signs of being ready for potty training. Others, on the other hand, may not be able until they are three years old. There's no need to hurry, it will take longer to train your child if you begin too early.
It is important that parents must prepare themselves and not be too stressed about it. Allow your child's enthusiasm to guide the process rather than your own. The task of toilet training your kids can be both daunting and joyous but patience is the key. Avoid equating the child's intellect or stubbornness with potty training success or difficulty. Often, note that accidents are unavoidable, and punishment has little bearing on the outcome. Plan toilet training for a period when you or a caregiver will be able to spend the time and resources to be consistent every day for a few months.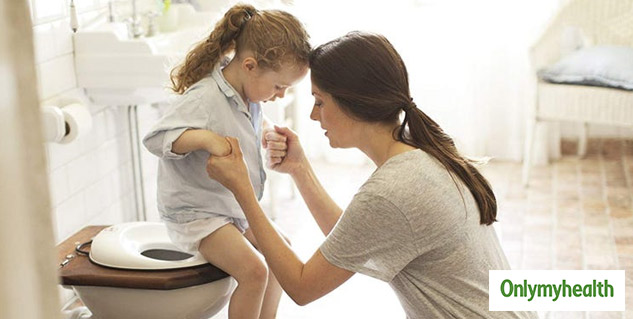 How to Toilet Train Your Kids? 7 Steps of Toilet Training
If you are a new parent who doesn't know anything about potty training, here is the ultimate toilet training guide for you. If you follow these steps suggested by the expert, you can easily train your toddler.
Also Read: Why Kids Soil Themselves? Know About Encopresis
Gradually introduce the toilet to your toddler
Demonstrate how to use the potty to your child. Toddlers enjoy imitating, and the toilet is no exception. You might teach your child how to squat, scrub, and flush, but it's much more effective and efficient to simply take her/him to the bathroom and show her. However, not all parents are comfortable with their modesty being exposed, so don't feel guilty about missing this stage if it isn't for you. Taking your kid with you to the toilet and teaching them how to do it practically might sound gross but it is the best and fastest way to inculcate toileting habits in them. If you in real, you can take them with you and show how things are done. From cloth unbuttoning to seating on the toilet to defecating, teach everything.
Create bathroom etiquette
Some experts suggest using traditional words (defecate, urinate) rather than slang so that children aren't offended by babyish phrases as they get older but consistency is more critical. Never refer to your child's diaper contents as 'smelly' or 'gross'. If he/she sees elimination as a normal, non-'yucky' operation, she will be far more comfortable with toileting. Thus, introduce toileting as a normal phenomenon to them so that they understand it better. Also, teach them to use both water and toilet paper.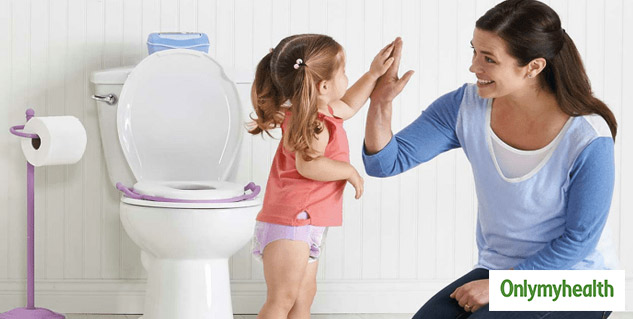 Dress for success when it comes to potty training
Make it a routine to dress your toddler in the proper potty training clothes (no overalls or tricky buttons) and then practice the all-important pull-down manoeuvre. Ask your toddler to take her pants down before changing her diaper and then back up afterward. While you are giving training, make sure to dress them in easy-breezy clothes. This would make them comfortable. Wearing buttoned clothes that are not easy to unbutton can make them irritated and they may lose interest in learning about toileting. Thus, dress them comfortably.
Also Read: Do You Have The Habit Of Using Phone In The Washroom? Here's Why It Is Bad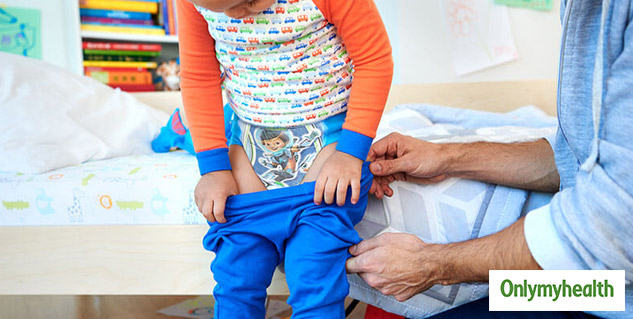 Teach good hygiene
Washing hands, flushing, and cleaning should all be part of your child's daily routine from the start, regardless of whether they use the potty. Wetting hands with cool or warm running water, lathering up with soap, and scrubbing for at least 20 seconds is recommended by the Center for Disease Control and Prevention. Buy colourful kid-friendly soaps and make hand-washing fun by singing a favourite song, such as "Baby Shark" or "The Wheel on the Bus," while the bubbles work their germ-fighting magic.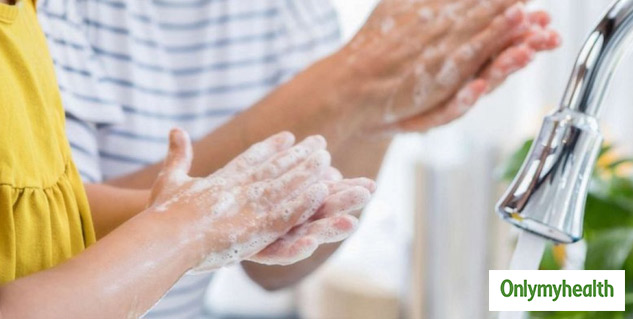 Choose the appropriate toilet
Look for a sturdy model that won't fall over if your child jumps up to check on her progress. To add to the fun, go shopping for the potty together and package it as a gift Alternatively, you might use a toilet seat. Some kids object to using the "baby" potty and insist on using the "grown-up" one instead. Purchase a potty seat that actually sticks to the toilet in that situation. Look for a secure fit. A shaky seat can frighten a child into returning to diapers for weeks as well as a built-in footrest, which provides a firm surface to press against during bowel movements.
Also Read: Paediatrician's Guide To Introducing Solid Food To Babies
Patience is needed
No child would learn immediately. It takes several days or weeks or maybe months to learn everything and master it. Even the most eager toddler will take several weeks to master potty training and with more backward steps than forward. If your standards are too high, you risk lowering her self-esteem. Do not chastise, punish, or shame others. Although no parent loves mopping up a puddle of pee, keep your composure. You could deter your toddler's future attempts if you overreact. When the child would see your determination, he/she would try more and that increases the probability of faster learning.
Happy potty training! Potty training isn't always simple or without hiccups, so don't expect it to be painless. It's all about waiting for your toddler to show signs of readiness, setting the stage, and jumping right in. Although it's exciting to think about ditching the diapers, getting there will test your parenting patience. But don't give up. Potty training your toddler will seem to be an endless task. However, your child will eventually get the hang of it and outgrow diapers. Best of luck!
Read More Articles in Tips for Parent