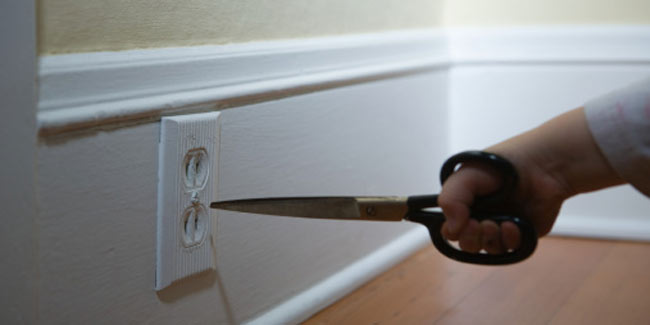 For many parents, it becomes necessary to leave their children alone at home while they are at work. But be beware, there can be a heavy price tag attached to this necessity.
Having a babysitter or sending your child to a crèche may seem to be burning big holes in your pocket. Also, leaving behind your child with a bunch of strangers who claim to be the caretakers at times may give you sleepless nights. Safety issues and financial constraints will sooner or later make you think when it would be the right time to leave your child alone at home.
A Piece of Advice
When it comes to the safety of your child, it is never safe to leave them alone at home. Many parents strongly disagree with the idea of leaving their children at home alone. But, keeping in mind the financial troubles, the advice may not be practical. To cut the cost, many parents let their child stay alone after school while everyone is away for work.
The Cons
Experts have said that children who get to spend enough time at home without any guidance are at a higher risk of watching television shows which they are not allowed to, make inappropriate use of the internet, take drugs or alcohol, or call over people who they would not have in the presence of their parents.
The Right Age
If you have no other option left but to leave your child at home, experts recommend that this be done once the child has entered middle school.
Dos to Follow
While your child is alone at home, you must provide them with a checklist. Like, instruct them to call you as soon they reach home. This will keep you informed about their safety.
Instruct them about safety rules. They should never let a stranger in, they must not answer any telephone calls other than their parents' and they must not use the computer until their parents are home.
You must also ask them to stay inside the house and not play outside.
You should make your children understand that as soon as they sense danger, they should inform their parents and they must not tell anyone that they are alone at home.
Don't Forget to Guard
Parents must understand that leaving their children home is a situation which both, you and your child want to work out properly. But, parents must make sure that they don't fall in the trap of this perfect situation. They must keep a watch on their child's actions. Staying home alone may develop a stronger feeling for independence in the child which can take them away from their family. In such a case, parents must not forget to spend time with their children and keep a check on the activities they performed while alone in the house.

The safety and well-being of your child must top your priority list. Just to cut the cost and save few pennies don't leave back your child alone when you know it is not the right thing to do.
Image courtesy: Getty Images
Read more on Parenting.