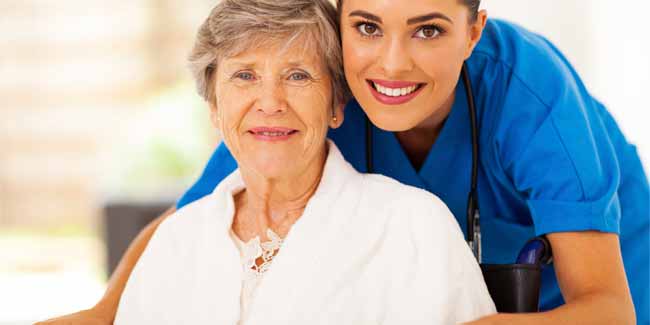 Thinking how to take care of someone with diabetes? Here are few tips that may help you in taking care of a diabetic patient to prevent complications.
Diabetes is a chronic condition, which is caused by a lack of insulin production and resistance to insulin in the body. Insulin is a hormone that collects sugar (in the form of glucose) out of the blood and puts it into the liver, fat cells and muscle cells, where it can be used purposefully. Diabetic patients suffer from high levels of sugar in their blood that may lead to complications, such as nerve damage and poor circulation.
[Read:Tips to Take Care of Diabetic Foot]
A diabetic patient needs proper health care and for that one needs to have at least some knowledge about the disease. There are many hospitals that conduct workshops on diabetes for educating family members and those caring for diabetic patients in easy language. To avoid serious complications, diabetic patients need to follow a special dietary and exercise regime. The medications for diabetics whether in the form of pills or injections, should be given after consulting a doctor. In case you are taking care of a diabetic patient, you should be trained in giving injections, such as insulin.
Do these below mentioned things every day to take care of a diabetic patient.

1. At first, you need to make yourself familiar with the doctor-recommended menu plan prepared for the diabetic patient. You need to ensure to avoid those food items that contain sugars and starches in particular as these can cause unnecessary blood glucose imbalances for diabetic patients. You must add foods with more fiber, such as whole grain cereals, breads, crackers, rice, or pasta. Choose foods that are lower in calories, saturated fat, sugar, and salt.
[Read: Diabetic Home Care Management]
2. Check the blood glucose level of the diabetic patient daily. Learn to read and understand the blood glucose meter readings of your patient. Ensure that test strips are never outdated. In case, the reading is too high or too low then give the medication and call the doctor, if condition does not change or worsens.

Always monitor the blood sugar level of the diabetic patient after he or she takes a meal and while taking the dose of insulin. Be attentive to their serving sizes.

3. Take care that the diabetic patient is given his or her medications regularly. In case, the patient receives insulin shots, follow a standard timetable of giving the shots to him or her. Also, monitor blood sugar level before giving the insulin shots and adjust the injection times as required. If the patient receives any oral medications, give the same regularly to prevent high blood sugar and other complications.

4. Make your diabetic patient follow a strict exercise routine. Consult his or her doctor before deciding the exercising pattern to avoid any complications. Ensure that he or she is physically active in order to control the blood sugar level.
[Read: How to Monitor Diabetes at Home]
5. Be watchful, if you notice any sores, bruises or broken bones, as wounds on a diabetic patient tend to take more time in healing and are at greater risk of infection. Give more attention to their as diabetics experience trouble in the lower legs and feet.

6. Keep yourself updated with the new things that are related to diabetes. Make prime focus on the diet and lifestyle pattern of the diabetic patient and make changes accordingly for the benefit of their health. There are plenty of things that can be done to keep the blood sugar level under control, such as homeopathy treatments, insulin treatments and other medications.
Read more articles on Diabetes Treatment.