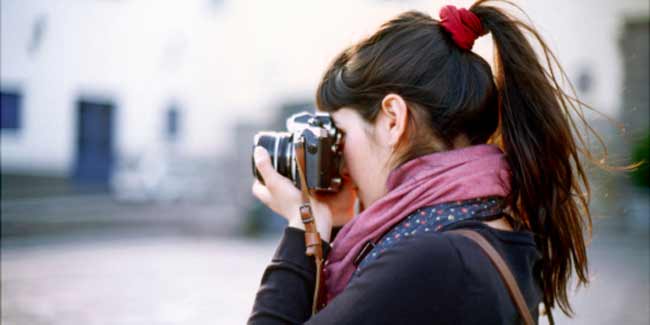 Women have always loved wearing ponytails and men don't wear out looking at them. Many versions of this classic hairstyle are out there in the world but we bring to you some newer and sexier ways of how to style a ponytail.
Girls love to wear them, and boys love to see their girls wear them. Be it gym, office, casual dates or a pyjama party, ponytails never fail you. But, if you are bored with the same high rise ponytail that you always don, be delighted for we have brought for you an array of different ponytail styles that will bestow upon you an instant makeover and give you a different look each day.

Ponytail hairstyles are always in fashion, they are versatile and all you need to get one is a brush, few bobby pins and elastics. Want more reasons to wear them? Well, you can do them yourself. Even celebrities adore the pony and so, you cannot not know how to style a ponytail. Wear them sleek, textured, perky, straight, high, low, formal, or informal with our step-by-step guide to creating ponytail styles for long hair.


The Illusion
As the name suggests, this hairstyle can deceptively look like a ponytail that's parted over your shoulders but it actually is a half hair up, half hair down faux pony. Pull half your hair from the front into a high pony and fasten it with an elastic band about one inch in front of the crown of your head. Then, wrap around it a strand of hair taken from the side. Pin it up with bobby pins to keep it from loosening up or tangling. And finally, let your ponytail hair down with the rest of your tresses over the shoulder.


High Flying Style
Of course you loved Demi Lovato's ponytail style that touched the sky and that irresistible leather strap wrapped around it. Are you wondering how to style a ponytail like that with the edgy dress you recently bought for your birthday party? Well, you have landed on the most apt post of your life right now.

To make your pony hang really high, pick some hair extension for length, apply it to your hair and pull it all up in a high ponytail at the crown of your head. Get your favourite hair tie and secure your ponytail hairstyle. As simple as that!


Smooth Bombshell
If you've got a square face-cut and your major mane is perfectly shaped, here is your perfect partner from our magic box of ponytail hairstyles. Separate your front strands and style them into place you like it before you tie the pony on your mid-mane. Never pull those strands from the tail because it will mess up the whole hairstyle. Pair this up with your favourite sexy bump up top.


Messy Bombshell Ponytail
This is for the ones who like it hot, messy, and rumpled. Just keep teasing your hair more and some more. Now, flip your head, backcomb your hair and tie them up at the crown. Warning: This ponytail hairstyle can be too hot for your guy to handle. Let him know beforehand that you are about to sweep him off his feet.


To the Side
From our list of different styles of ponytails, this option is perfect for ladies who like to go smooth on their dates. Secure your tresses by the nape of your neck and off to one side. You would want to drape your ponytail all over your shoulder for an easier, youthful look. Just remember to leave it loose because when styled too tight, it won't look right.




For women who love, and will always love ponytail styles, here is the perfect DIY guide to own one right now. Get those clips and brush together, let your hair loose and tie them up into that sexy hair style.

Image Courtesy: Getty/ 1.pictures.stylebistro.com/ http://everydaylife.globalpost.com/ http://lateengossip.com/ http://www.nickyclarke.com/ http://www4.pictures.stylebistro.com/

Read more articles on Hairstyles.