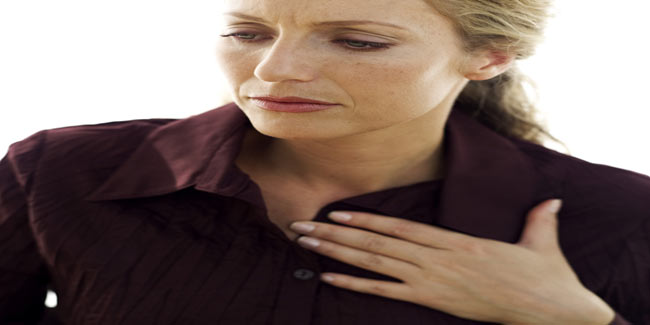 Indigestion can be really frustrating for you, and that too while you are pregnant can be doubly irritating. If you want to stop indigestion during pregnancy, some easy-to-follow tips can be very useful.
It is common for pregnant women to experience indigestion when they are pregnant; it has been found that as many as eight out of ten women experience it at some point during their pregnancy.
Indigestion, which is also known as dyspepsia is partly caused due to the hormonal changes and in the later part of pregnancy due to the growing womb that is pressing on your stomach. Many changes are brought about by pregnancy in a woman's body. In the first trimester, nausea and vomiting is often complained, which subsides by the time second trimester starts. As the expecting mother enters the third trimester, indigestion can start in the third trimester. It can be very uncomfortable for some women, making some women sleepless at night. They often fume about how to stop indigestion while pregnant. Following the tips given here can help.
Eat Small Meals
You should have smaller frequent meals instead of a big meal once. It would also help to solve the problem of feeling terribly hungry. Other than the three major meals of breakfast, lunch and dinner, there should be at least three more in between. But do take care of the calorie intake. Eating more times does not mean overeating. It is recommended just to spread the total intake over many meals so that the digestive system is not strained. Yoghurt, low-fat milk, saltine crackers, fruits and vegetables are some of the foods most suitable as snacks. Do not leave home without packing in some snacks.

Eat Healthy Foods
This is one of the first advises that you get for pregnancy. If you have been reluctant in following it, be strict about it now. Avoid alcohol, fatty foods, salty foods, sugary foods and caffeine to avoid indigestion. You can easily replace healthy foods such as banana, milk, herbal teas and others for these foods.

Use Ginger Tea to Good Effect
Ginger tea is one of the most widely used treatment for stomach ailments. It has found to be helpful in treating nausea in patients who take chemotherapy. So, whenever you feel the pangs of indigestion, cook yourself a ginger tea to settle the problem in your tummy area. Choose fresh ginger for the purpose.

Sit Upright
Sitting upright for an hour after eating helps to prevent indigestion. Lying down after eating can trigger indigestion. So, the US Department of Health and Human Services has this advice for women suffering from indigestion in its Women's Health website.

Walk after your Meal
After each meal, go for a walk in your garden or the nearby park. Walking has always been a very good exercise for improving your digestion. You would easily be able to improve your metabolism by walking. You might want to take a rest for 20 minutes after your lunch before going for a walk.
The good news is that indigestion will not harm your baby. It sure is frustrating for you but it will not cause trouble for your unborn child. In fact the slowing of your digestive system may benefit your baby, and this is because it is now taking more time to pass the nutrients through the placenta.

Read more articles on Pregnancy Problems