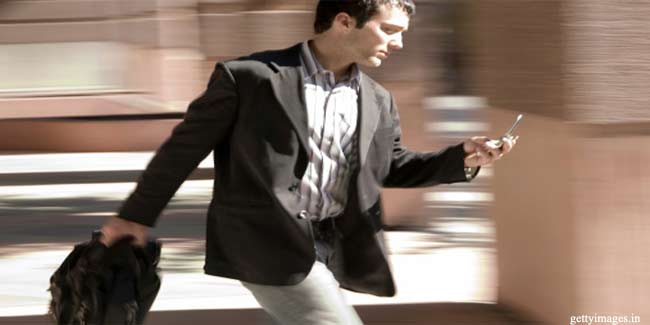 Finding ways to fit fitness regime into our daily lives is a struggle for many. Here are some easy ways to take care of yourself despite a busy lifestyle.

A common notion is that a busy lifestyle is an inroad to maintaining good health. Here is all that you need to know how to master a breakneck schedule.


To get over the rigours of everyday life, our bodies need physical and emotional rest. Being overstressed and under-rested breaks this law of nature. Finding ways to apt fitness regime into our daily lives is a struggle for many.

Despite the busy schedule and circumstances that make it difficult to get proper physical and emotional rest, there are many things that one can do to stay healthy.

# Exercise whenever you can: Exercising twice a week is said to be regular. Even if you don't have the luxury to spend that much of time, you can stick to the simplest forms of bodyweight exercises (calisthenics). These can be performed anywhere and anytime, without an aid of fitness equipment. Make time for exercise and when you cannot maintain a regular pattern, do it whenever you can. Even two minutes that you spare out of your busy schedule for exercises will show significant benefits.
# Take a walk: The most convenient activity to stay healthy for those trapped in every day hustle-bustle is walking. Make a habit of walking for 15 minutes post lunch at work. It will help improve cardiovascular health, check weight, aid digestion and much more.
# Adequate sleep: It is essential for a human body to get least 6-7 hours of quality sleep. If you work till late hours, you must rise late so your body and mind get sufficient rest. However, stick to going to bed and rising early in the morning if possible.
# Maintain an erect posture: If your spine is strong, you can prevent lethargy and sluggishness. Maintaining an upright posture not only keeps medical conditions at bay but also betters one's appearance.
# Don't skip meals: Nutrition is elementary to a steady level of energy throughout the day. If you want to keep the energy level and metabolism up, you have to be consistent with meals. If you are not sure of meal timings because of the busy schedule, eat small but frequent meals (taken at about every 3 hours).
# Eat variety of fruits and veggies: Fruits are a smart-nutrition choice. They don't make you fat or cause stomach problems such as gas. These are loaded with vitamins, minerals and numerous phytonutrients. Ideally, make your breakfast and afternoon snack a combination of fruits. Office goers must have two servings of seasonal fresh veggies every day. These ensure a wide spectrum of phytonutrients, vitamins, natural fibres and minerals.
# Stay hydrated: Drinking water first up in the morning is like energy shot. Make it a ritual. And, stay hydrated throughout the day.

Are you still thinking that is it possible to stay healthy with so much time taken up at the office? The aforementioned if incorporated into a lifestyle allows for optimal physical and emotional rest. It is only your responsibility to keep your body fit and healthier with whatever time and resources you have at your disposal.
Read more articles on Men's Health.