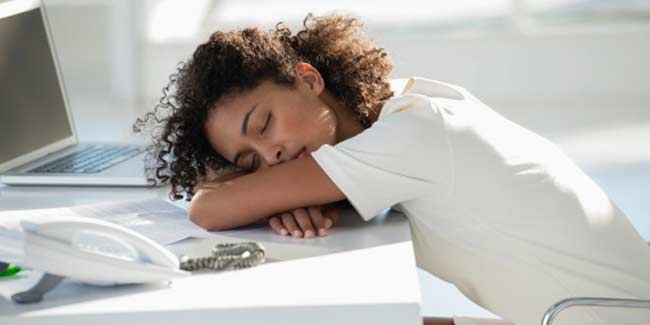 Sleeping with contact lenses on prevents necessary oxygen from getting to your cornea. However, certain precautions can enable safe napping with contact lenses.
Kate Richardson, 24, discovered it too late that sleeping with contacts in or maintaining poor lens hygiene could lead to nasty eye ailments- even blindness. You don't want to end up like her!

It's easy to forget that you're wearing your contact lenses and you carelessly drift off to sleep for a short nap. But when you will wake up, you won't feel the same ease. Most lens wearers have a dry, irritable feeling of contacts left in during a nap.

In fact, sleeping with the lenses in can cause severe eye problems including microbial keratitis, an infection of the cornea, and the clear frontal part of the eye where the lenses sit. Leaving your lenses in your eyes while you doze off to dreams prevents necessary oxygen from getting to your cornea. However, certain precautions can enable safe napping with contact lenses, if you should.


Wear Silicone Hydrogel Lenses
A study led by optometrist Peter Morgan of the University of Manchester and published in the British Journal of Ophthalmology reports that people who sleep with their contact lenses no, are at a significantly higher risk of developing keratitis.

However, people who use silicone hydrogel lenses, (a newer type of lens meant to be worn for extended periods) reduce their risk of developing this infection by five times.

Some silicone hydrogel lenses are indicated for overnight wear. So, if you can't help your habit of sleeping with lenses on, try extended wear contact lenses.


Go According to Instructions
Dispose off your lenses on time as indicated by the instructions. All About Vision reports that even silicone hydrogel extended wear lenses must be replaced within a certain period of time. You will have to replace your lenses depending on the type of lenses you are using- it could be a week, every other week, or on a monthly basis.

Replacing your lenses in a timely fashion is especially important when you sleep in them, says All About Vision.

Avoid Other Risks
Smoke, swimming with your lenses and a history of infection are some irritants that can increase your risk of getting eye infection with overnight wear. Avoid these additional risks. If you do expose your lenses to these risk factors, you should be extra careful about napping in your lenses.


Evaluate Your Eye Function
You must daily assess how your eyes look and feel. If you experience red or irritated eyes, blurred vision or lens discomfort, you must replace your lenses immediately. Ideally, you should replace lenses before noticing such signs, but if you do note these symptoms, you should replace or clean them. If the symptoms don't resolve after replacement or cleaning, call your doctor.

Remember, these tips are only precautionary steps that you may take while you are all adamant about sleeping with your lenses on. However, you should avoid the practise so that your eyes remain well oxygenated. Value your eyes and kick the habits that harm them.
Image Courtesy: Getty Images
Read more articles on Understanding Eye Disorders.