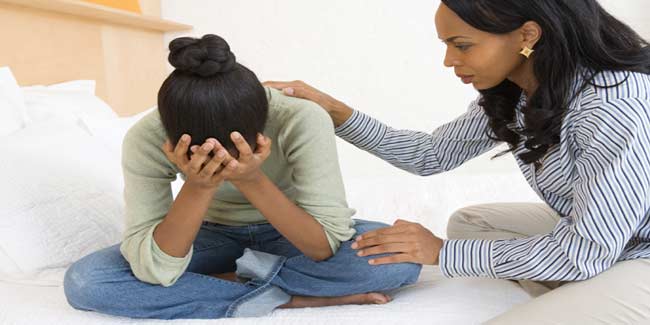 Teenage pregnancies can be prevented by educating teens about sex. Parents should increase communication with their child and win their trust.
There have been many surveys revealing a higher teen-pregnancy statistics every year. The question somehow remains that how far can his be prevented? Many abstinence programs, sex education programs are on the rise that prioritise on magnifying the psychological impact of teen pregnancies.


Many real-life stories are screened for teens in schools and at homes. But the constant rise in the number of cases is unsettling. Here are a few tips to prevent teenage pregnancy.
Communicate with your child and try to find out if they are under any sort of peer pressure of getting into a relationship with someone. Make them understand that there are psychological and biological impacts of teenage pregnancy.
If the above appears slightly discomforting, then enrol your kids for sex-education classes. Many schools are taking this initiative. It might just be that its is uncomfortable for your child to talk to you about sex. .
Suggest them books that discuss the side-effects of teenage pregnancy and the damages it can cause.
Showing them videos on websites is the best way to make them aware.
If your child asks you questions, do not be afraid or hesitant to answer them.
This advice is strictly for the teenagers. If they indulge in unprotected sex they must consult a doctor if they've missed their period dates. It could be a sign of pregnancy. You can also take a home pregnancy test.Take a contraceptive pill, the next morning without fail if you risk it and have unprotected sex.
Win your child's trust. Many cases of teenage pregnancies happen because of strict parents forbidding them to do so. A healthy and a mutual understanding is crucial.
Apart from that, there are a few myths about teenage pregnancy that circulates around in teenagers. These are extremely misleading and can be only dealt with by passing on the right information to them. A few myths are laid down.
Some teenagers believe that they won't get pregnant if they have sex during periods or wash the vagina after an intercourse. This is not true at all. Even if unprotected sex takes place while you are menstruating, some sperms do stick around in the uterine apparatus to find eggs for fertilisation. Moreover, washing it off will not affect the fertilisation process that takes place inside the ovaries of the female body.
Another myth is that pregnancy won't take place if the your partner withdraws. This is a myth again. If ejaculation takes place close enough to the vaginal tract, there are chances of traces of semen being there in the vagina. Condoms should be used for protection.
Often teenagers think that they will not get pregnant if they are indulging in sex for the first time. Pregnancy can happen at any point of time after you begin menstruating.
A possible prescribed solution lies in parenting. Parents should try and negotiate their teenage kids out into a scenario where concepts regarding sex and matters related to it are discussed with a lot of clarity and importance. A recent survey revealed that homes where kids were made aware and shared a comfortable relationship with their parents maintained an automatic abstinence from sex. After all, it is more about parenting your child with care!
Read more articles on Teenage Pregnancy.