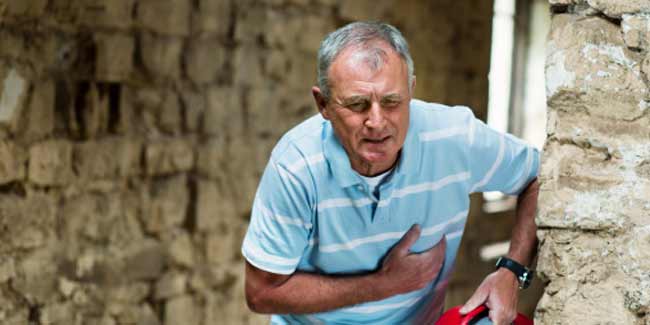 To prevent astroke, you must eat a healthy diet, exercise regularly and avoid smoking and excessive consumption of alcohol.
A stroke can happen to anyone but certain risk factors can increase your chances of getting one. It has been proved by studies that up to 80 percent of strokes are preventable. You can work with your healthcare professional to reduce the personal risk of getting a stroke.

National Stroke Association's Stroke Prevention Advisory Board, an elite group of USA's leading experts on stroke prevention, established the first Stroke Prevention Guidelines. Follow these guidelines to protect yourself against getting a stroke, starting today.
Know Your Blood Pressure (hypertension)
High blood pressure is a major stroke risk factor if left untreated. Have blood pressure checked yearly by a doctor or at health fairs, a local pharmacy or supermarket or with an automatic blood pressure machine.


Identify Atrial Fibrillation (Afib)
Afib is an abnormal heartbeat that can increase stroke risk by 500%. Afib can cause blood to pool in the heart and may form a clot and cause stroke. A doctor must diagnose and treat Afib.
Stop Smoking
Smoking doubles the risk of stroke. It damages blood vessel walls, speeds up artery clogging, raises blood pressure and makes the heart work harder.
Control Alcohol Use
Alcohol use has been linked to stroke in many studies. Most doctors recommend not drinking or drinking only in moderation - no more than two drinks each day.
Mind Your Cholesterol Levels
Cholesterol is a fatty substance in blood that is made by the body. It also comes in food. High cholesterol levels can clog arteries and cause stroke. See a doctor if your total cholesterol level is more than 200.


Control Your Diabetes
Many people with diabetes have health problems that are also risk factors for stroke. A doctor and dietician can help manage diabetes.
Manage Your Weight
Excessive weight gain strains the circulatory system. Your goal should be to keep your body mass index (BMI) at 25 or less.

Achieve it through diet by:
Limiting or avoiding saturated and trans fats.
Trying to eat no more than 1,500 to 2,000 calories a day (depending on your level of activity and your current body mass index).
Increasing the amount of exercise you do with such activities as walking, golfing or playing tennis and by making activity part of every single day.

Exercise also contributes to losing weight and lowering blood pressure, but it also stands on its own as an independent stroke reducer. A 2012 study found that women who walked three hours a week were less likely to have stroke than women who didn't walk.


Exercise at a moderate intensity at least five days a week by:
Taking a walk around your neighbourhood every morning after breakfast.
Starting a fitness club with friends.
When you exercise, reach the level at which you're breathing hard, but you can still talk.
Taking the stairs instead of an elevator when you can.
If you don't have 30 consecutive minutes to exercise, break it up into 10- to 15-minute sessions a few times each day.

To prevent stroke, one must also treat their circulation problems, if they have any. Fatty deposits can block arteries carrying blood to the brain and lead to stroke. Other problems such as sickle cell disease or severe anaemia should also be treated.
Image Courtesy: Getty
Read more articles on Stroke.