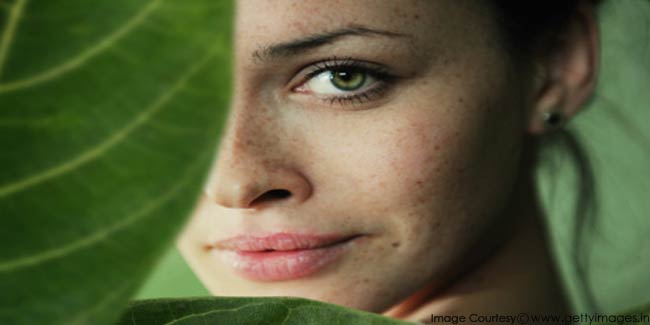 Keratosis is a skin condition where keratin cells grow abnormally. It usually happens on the face and must be prevented. Here are some ways to prevent keratosis on face.
Your face is your identity. It needs special care as it is the first thing that people notice about you. A horde of facial ailments come every summer as a surprise to steal the beauty away from your face. One among them is keratosis.


What is Keratosis?

Keratosis is a rough, scaly patch that develops on skin due to long exposure to sun. Also known as solar keratosis, it is mostly found on face, neck, lips, ears, forearms and scalp. Prevention of Keratosis is simple; minimize exposure to the harmful Ultra-Violet rays of sun. So how can you prevent those ugly spots from appearing on your face? Here are some quick tips.

Limit exposure to the sun: Stay away from harsh sunlight as much as possible. Stay indoors during day. Postpone work till the evening when there is less harsh sunlight or do it during early hours. Saving yourself from the sun is the best way to prevent keratosis on face.

Cover your face: Keratosis begins from epidermis, the top most layer of the skin. So whenever going out in sun, cover your face by a stole or some other cloth. It will not only make you stylish but also prevent your skin from coming in contact with direct sun.

Use Sun-screen: Regular use of sun-screen minimizes the occurrence of Keratosis. Choose a good quality sun-screen with sufficient SPF (Sun Protection Formula) that will protect your skin from UV rays. Sun screens with SPF-50 are enough to shield your skin.

Carry an Umbrella: It is one of the coolest options to prevent keratosis. It blocks sunlight and prevents the rays to strike directly on the face. If it is essential to go out in the sun then do not forget to carry an umbrella.

Wear Hats: They are fashionable and broad-brimmed hats shade your face. Thus using hats will not only shoot up your gorgeous quotient but will also keep keratosis away from your face.

Avoid Tanning beds: They emit UVA rays, which penetrate deep into the skin increasing the probability of getting keratosis.

If you are someone who drives a two-wheeler, then chances of keratosis popping up on your face increase drastically. If you want to be safe from it then wear a helmet and cover up your face. It might make you look like a ninja but will keep the harmful rays of sun away from your skin.

Always remember that chances of you getting keratosis increase if you are:

- Living in a place which has a sunny climate
- Are 40 years of age
- Have a history of frequent sunburns
- Stay outdoors over long intervals of time in the sun
- Have a weak immune system

Keep a watch on these signs of keratosis:

- Small, rough, dry and scaly patch of skin.
- A slightly raised patch or bump on the topmost layer of skin.
- Can be a hard-wart like surface in some cases.
- Itching or burning in the affected area.

Keratosis mostly dies out on its own but typically returns after additional sun exposure. Do not scratch or peel keratosis as it will only worsen the condition.

In most cases Keratosis is harmless, but according to Dr Neelam Mehrotra, a dermatologist, "Keratosis can be both cancerous and non-cancerous". She further tells when it is a good time to refer the doctor:

- If it pains
- Itches
- Becomes bigger in size or elevation
- Bleeds

There are varieties of treatment available to get rid of that ugly spot on your face. Some of them are Chemical treatment, laser treatment, freezing and photodynamic therapy. But as the old saying goes- prevention is better than cure.

Be in shade, be safe, and prevent keratosis.

Read more articles on Beauty & Personal Care.