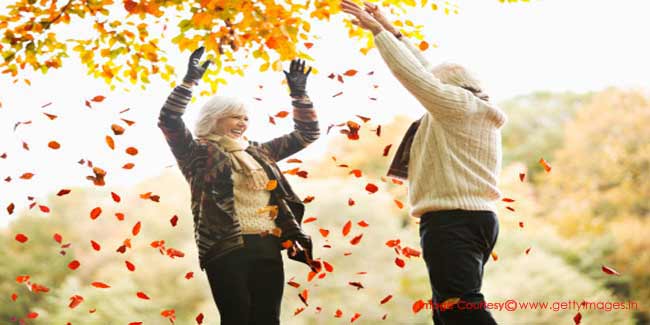 Research shows that in order to prevent diabetes in senior citizens, one must lose weight, eat healthy diet and exercise regularly. Read about it in detail.
There are two common types of diabetes- type 1 and type 2. While type 1 diabetes cannot be prevented or delayed but people at the risk of type 2 diabetes can delay the disease. Prevention from type 2 diabetes can wave off serious health problems like heart disease, stroke, blindness, kidney failure, and amputations.


Type 2 diabetes usually follows the pre-diabetic condition- a condition in which blood glucose levels are higher than normal, but not yet high enough for a diagnosis of diabetes. With modest weight loss and physical activity, one can prevent getting type 2 diabetes, even when you are pre-diabetic.

National Institute of Diabetes and Digestive and Kidney Diseases has done a study called Diabetes Prevention Program (DPP) which found that adults at high risk for type 2 diabetes were able to cut their risk in half by losing a modest amount of weight and exercising three to five times a week. Losing 5-7 percent of body weight and investing 150 minutes of exercise a week is all it takes to help our body prevent diabetes.

Benefits of weight loss and regular exercise help our body in the long run too. In a DPP follow-up trial known as the Diabetes Prevention Program Outcome Study (DPPOS), people at risk of type 2 diabetes who kept off the weight they had lost and who continued to exercise regularly delayed the onset of type 2 diabetes by about 4 years.

According to DPP study, humble weight loss and regular physical activity can help people over the age of 60 were able to reduce their risk for developing type 2 diabetes by 71 percent. This weight loss can be achieved by following a low calorie and low fat diet.

If you are above 60 and are pre-diabetic, here are some tricks to dodge diabetes:

Maintain Your Body Weight
Your body weight affects your health in many ways. One of the disadvantages of being overweight is that it keeps your body from making and using insulin properly. Blood pressure is another problem that obesity causes.

Eat Healthy Meals
Eating right can help you control your body weight and hence delay or prevent diabetes, along with controlling blood pressure and cholesterol. Eat fresh fruits and vegetables, fibre-rich foods, reduce your portion size, and limit the consumption of fatty and salty foods in order to maintain a healthy diet plan.

Exercise Daily
Weight loss, controlled cholesterol and blood pressure along with improved use of insulin- are all benefits of regular exercise. If you can't find the time to hit the gym, embrace walking in your daily routine- it is fun, easy and convenient. If you can't exercise for 30 minutes at a stretch, break the span into smaller periods, say for 10 minutes. Do consult your doctor before starting any exercise regime.

Diabetes is a common problem in the elderly, accounting for considerable morbidity and mortality. Anyone aged 45 years or older should consider getting tested for diabetes, especially if you are overweight.
Read more articles on Diabetes.