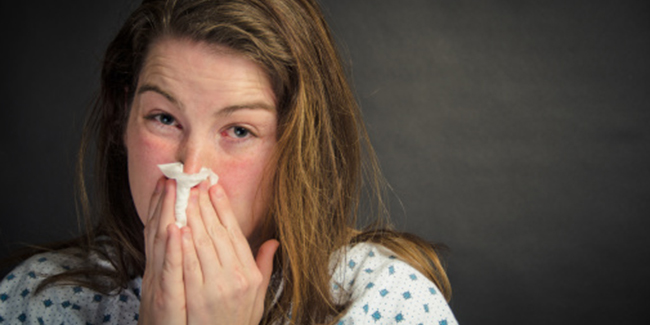 Learn how to prepare a natural decongestant at home to get quick relief from a discomforting blocked nose or chest congestion.
Looking for a remedy to cure that annoying cold and congestion? Don't look any further because you can make your own all-natural decongestant at home. You can use this homemade decongestant to thin out mucus and unblock your nose and chest so that you can breathe more easily. Besides, it is also very effective in reducing inflammation related to sinus.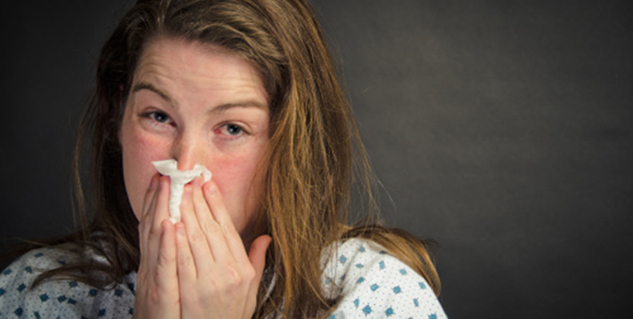 This homemade decongestant is prepared from the herbs that contain anti-inflammatory, antioxidant and immune boosting properties.

Things you will need to prepare this decongestant home remedy are as follows
Raw, unfiltered apple cider vinegar
Raw honey
Fresh lemon juice
Cayenne pepper powder or red chilli powder
Dried ginger powder
Turmeric powder
Black pepper powder
A mixing bowl
A whisk
Measuring cups and spoons
A glass container to store it in

Apple cider vinegar: It helps thin out mucus and provide relief from the common cold.

Lemon juice: Contains vitamin C and helps boost your immune system to fight against infection.
Honey: Known for its soothing, healing, antibacterial and antimicrobial properties that are very effective in treating cold.

Herbs and spices : such as cayenne pepper, ginger, turmeric and black pepper all help in providing you relief from cold. Cayenne pepper comes with a compound known as capsaicin that gives it that fiery taste. This compound helps stimulate secretions that help drain the sinuses. While ginger helps sooth a sore throat and eases other symptoms of cold and flu, turmeric helps in reducing inflammation. Ginger is also known to improve circulation and break down congestion. Use of black pepper helps loosen up phlegm and clears a stuffy nose.
Natural decongestant recipe
Take ¼ cup of raw, unfiltered apple cider vinegar into a bowl.
Add ¼ cup fresh lime juice and 2 tablespoons of raw honey to it.
Add ½ teaspoon of cayenne pepper, 1 teaspoon of dried ginger and ½ teaspoon of turmeric powder to this mixture.
Now sprinkle a pinch of black pepper powder.
Whisk all the ingredients until they are mixed well.
Put the mixture into a glass jar. You can even store this in the refrigerator for later use.
How to use this natural decongestant
Take a spoon or two of this syrup everyday for best results. Don't use this remedy for children under age 1. However, you can give 1 tablespoon a day to children above age 1 to treat congestion. Also, make sure to shake it well before each use as the powders you have used to prepare this syrup may settle down at the bottom.
Important things to remember
Keep drinking plenty of fluids to help loosen congestion along with the use of the remedy.
Take proper rest as no remedy works best without it to help you recover.
Gargle with warm salt water a couple times in a day to

relieve a sore throat
Image source: Getty
Read more articles on home remedies