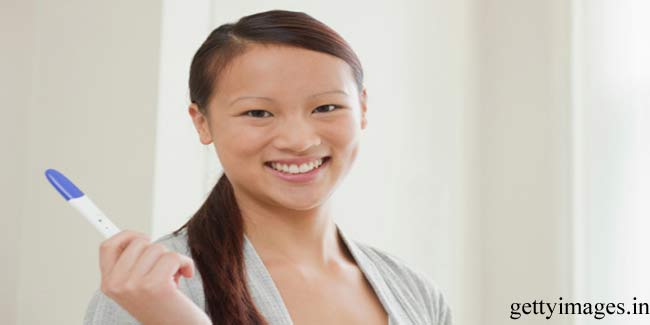 IVF is the process of extracting egg cells from mother's womb and fertilising with a donor's sperm, know to perform pregnancy test for this unique situation.
IVF is a procedure in which egg cells are extracted from mother's womb and fertilised with a donor's sperm. The complete process is conducted inside an incubator, and it takes around three days to complete the fertilisation process
After the sufficient development of the embryo, it is placed back in the womb of the mother. The mother is then advised to take a complete bed rest for twelve to fifteen days. After which a pregnancy test is conducted to confirm the success of the procedure.

It usually involves a serum pregnancy test for measuring the progesterone levels. This blood test confirms the pregnancy. These tests need to be undertaken to monitor ectopic pregnancies and possibility of miscarriage. Home pregnancy test prior to IVF is conducted to ensure that the procedure has worked.

A pregnancy test at home generally checks for the human chorionic gonadotropin i.e. HCG, in the urine. This HCG is produced by the placenta only if embryo has been successfully implanted. These some important facts about having a pregnancy tests after IVF.

Since administration of HCG is during the IVF process, an early pregnancy test after IVF may give positive result which is false. During the time of a missed period, the home pregnancy test result would be positive for sure.
Blood test is generally more reliable than a home pregnancy test after IVF.
Vaginal ultrasound is also an effective way of examining pregnancy after IVF. The ultrasound is usually crucial in determining the number of pregnancies. With IVF treatment the chances of multiple pregnancies rise.
If the test result is positive, a series of ultrasounds as well as blood tests need to be conducted by the doctor for monitoring the pregnancy.

It may be very hard to do, but waiting for the complete duration of 14 days after HCG injection for doing an HPT helps to avoid the dissatisfaction of a false positive test, only to find that it has become negative after some days. This happens because all HCG is removed from the body.

Some women tend to circumvent the required waiting time by buying lot of HPTs and testing themselves daily. They start a few days after embryo transfer, to check whether the HCG has cleared and the test is coming negative or not. Once the HCG is shed and an HPT is found to be negative, a positive result after a few days shows new source of HCG and it is truly a positive result. Home pregnancy test after IVF should be performed after careful consideration of the factors mentioned here, to ensure reliable results
Read more articles on Pregnancy