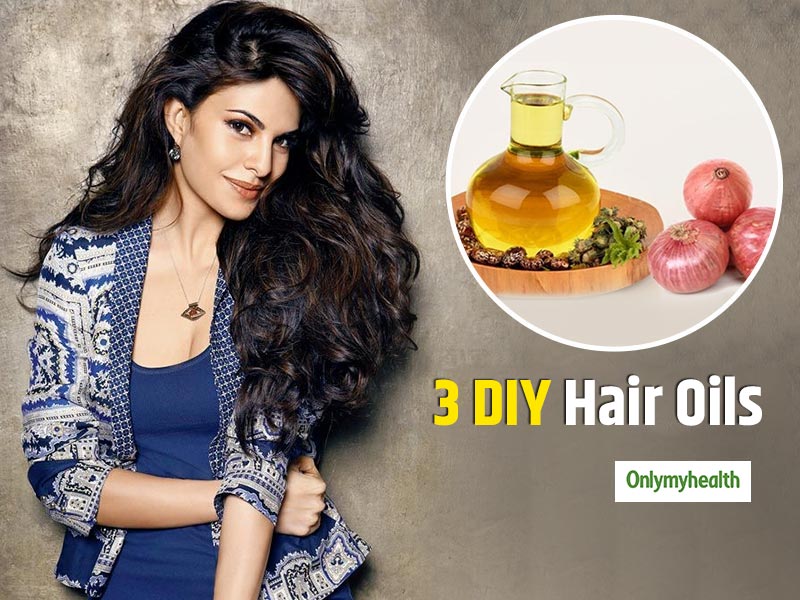 Is pollution making your beautiful hair worse? Do you also have a problem of increasing hair fall? Read on to find out the solution!
Natural Solution For Hair Loss: Nowadays, the problem of hair loss and breakage is increasing due to pollution and unhealthy eating habits. Hair is made up of protein, and several vitamins also play an essential role in strengthening hair. You can also easily make some special hair oils at home with some natural ingredients. These DIY Hair Oils will make your hair healthy and shiny. Apart from this, the problem of hair fall, hair thinning will also be solved (by regular use). Following are some hair oils that can be easily made at home.
Lemon Oil for Dandruff
Are you troubled by the problem of dandruff? Then this citrus hair oil will eliminate your problem in 5 days. Citrus hair oil is made from citrus fruits. You can make this oil with lemon or orange. Easy way to make it:
Also Read: Avoid These 7 Common Dry Shampoo Mistakes To Prevent Hair Problems
Grind the lemon or orange peel and make it a powder.
Now pour this peel powder in a ceramic or steel bowl and add coconut oil or olive oil.
Take a little water in a pan and heat it.
When the water becomes slightly hot, place the bowl on top of this water.
Allow the oil to cook for 25-30 minutes on low heat.
After this, turn off the gas and leave the oil for 3-4 hours.
Now filter this oil and keep it in an airtight vial and use it to massage 2-3 times a week, at night.
Onion Oil to Prevent Hair Fall
Also Read: Is It Possible To Use Hair Conditioner As Gel After Drying?
Onion juice is considered very beneficial to avoid hair fall and make hair stronger from roots. You can use onion and curry leaves to create useful hair tonic.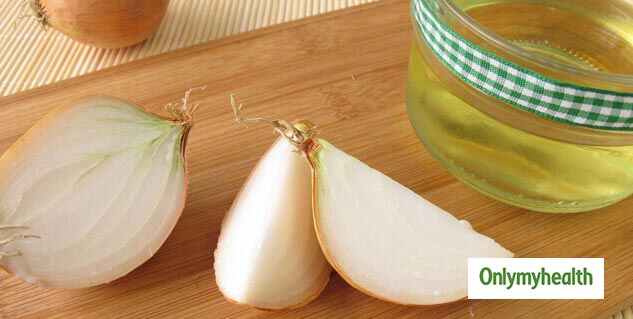 Peel 2-3 medium size onions and cut them into small pieces.
Now take half a bowl of curry leaves and wash it thoroughly.
In a small pan take half a litre of coconut oil or olive oil.
Heat the oil. When the oil starts to boil, add curry leaves to it.
After 3-4 minutes, add chopped onion too.
Allow this oil to warm for 35-40 minutes. Keep stirring (occasionally) with the help of a spoon.
Turn off the gas after 40 minutes and allow the oil to cool.
When the oil cools after leaving for 7-8 hours, then filter it and keep it in an airtight vial.
You can use this oil 2-3 times a week. Massage your head with this oil before going to bed at night — Wash hair in the morning.
Aloe vera oil for long and thick hair
Aloe vera keeps hair roots moisturized, beautiful and healthy. Apart from this, it is also helpful in the problem of dandruff and hair loss.
To make it, begin with a fresh piece of aloe vera and cut it into small pieces.
Now take half a cup of coconut oil or olive oil.
Mix pieces of aloe vera in this oil.
Heat 1 litre of water in a pan.
Place a bowl of oil on top of this water and allow the oil to heat for 10-12 minutes on a low flame. Keep stirring pieces of aloe vera with a spoon in between.
After cooking well, turn off the heat and leave the oil for 3-4 hours.
When it cools down, strain it and fill it in an airtight bottle.
Apply this oil on your scalp at night before sleeping and massage with light hands for 10-12 minutes.
Read more on Hair Care