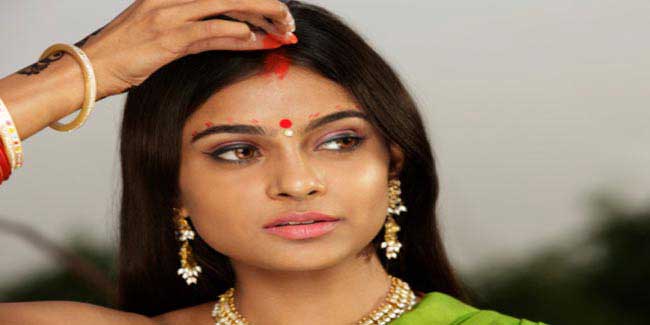 Kumkum or sindoor is one of the most important aspects of traditional married life in India but we have often failed to realise the health benefits associated with it. Learn how you can make your own healthy kumkum at home.
'Ek chutki sindoor' sounds quite dramatic and might be completely unreal for someone who doesn't connect with the traditional aspects of married life. But for a typical Indian wife sindoor or kumkum is not just something from reel life. It's an integral part of a traditional Indian married woman's life. However kumkum is more than just the alter ego of an Indian wife, it can also be a source of several health benefits. What is even more amazing about kumkum is that you can prepare it at home. Here is how you can make your own kumkum right at the comfort of your home.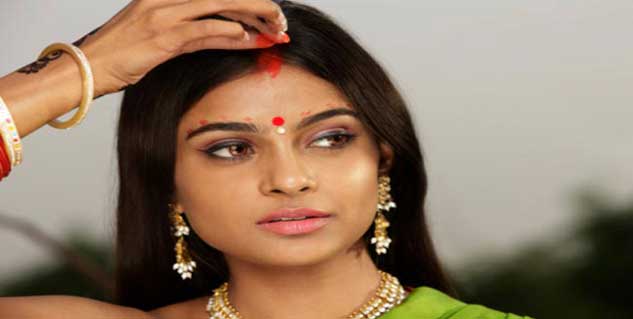 But first let's figure out why a married woman must wear it?
As you may rightly assume that it is a tradition for married woman to wear a line of kumkum in their hair right above the hair line, in the central partition. But there is a scientific reason behind it that supports the tradition of wearing kumkum. It is believed to stimulate the brain nerves located right above the hairline. These nerves, if stimulated, can effectively handle stress from daily routine and demands of a married life. Woman who regularly wear kumkum are supposed to be more effective at handling stress from their married lives.
Now let's learn how you can prepare your own kumkum at home.
For ingredients all you need is a spoonful of turmeric powder, a spoonful of 'suhaga', some lemon juice, 'til ka tel' and 'fitkari' powder. Add some lemon juice with fitkari and suhaga powder and mix them nicely until you get a nice red coloured powder. Now add turmeric powder to it and let it dry for couple of days. You will notice the powder to have turned brick red by now. Add some 'til ka tel' to it and mix it well without letting it turn into paste. Make sure you keep it dry and in powdered form. Now your own home made healthy kumkum is ready for use.

Kumkum is a sign of a healthy and strong relationship but it is also a solution from stress and sleep loss for Indian women. Make and use your own kumkum to keep your married life as well yourself healthy.
Image Source: Getty
Read more articles on Happiness