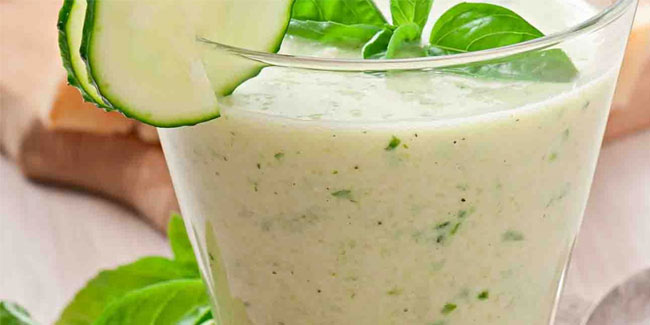 Love to sip on a cool glass of lassi? Learn how you can make delicous cucumber lassi at home.
They don't say you are what you eat for nothing. You will be surprised to know a large part of your temperament and nature depends on the food you eat. Have you ever heard of satvic, tamasic and rajasic food? Well, as per Ayurveda, satvic foods are helpful in healing and clearing the mind and body while satvic foods are the ones that balance out all the elements in the body by keeping you calm, positive and healthy. One such savtic beverage that you can try this summer is cucumber lassi. Learn how to make cucumber lassi at home here.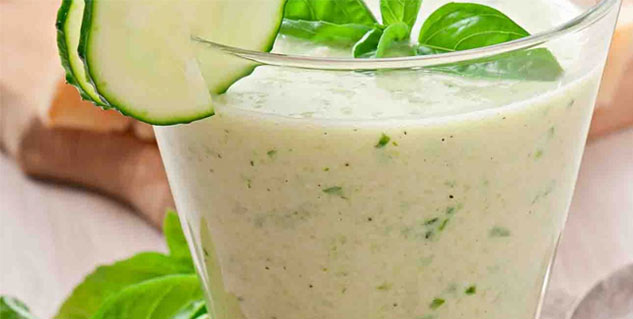 Things you will need ingredients for cucumber lassi recipe include
2 cups yogurt
2 Medium sized peeled and cubed cucumbers
Ginger
2 tablespoons fresh coriander leaves
2 chopped green chillies
4 tablespoons Sugar
Asafoetida a pinch
Salt to taste
Method to prepare cucumber lassi
Take cucumber, ginger, coriander leaves, green chillies, sugar, asafoetida and salt and blend them to form a smooth paste.

Now add yogurt to it and blend again. And your cool summer beverage is ready to serve
Image source: Getty
Read more articles on Healthy Recipes