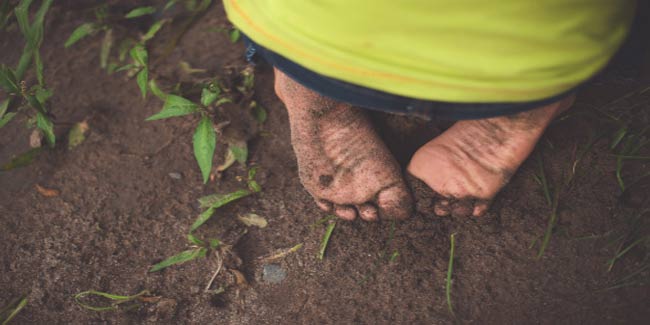 Here is an alternative remedy for your disrupted digestive system. Forget the pills and traditional treatments, go for an alternative treatment through your feet.
The human digestive system is actually a series of organs and glands which is responsible for processing foods. Our bodies tend to break the food that we eat into smaller molecules that it can process and also have to excrete waste. During times of digestive disorder, reflexology could be of good help.

The digestive organs in our body are tube like and they act like containers for the food that we eat, the digestive system is long and twisting tubes run from the human mouth to the anus. You may wonder how reflexology plays a role in this. Reflexology is a form of bodywork that focuses on your feet, and the underlying theory behind this is that there are reflex areas on your feet and hands which correspond to your specific organs, glands and other parts of your body. Most people find reflexology to be very relaxing for them.




Understanding Reflexology
As mentioned above, practitioners of reflexology believe that there are certain areas on your feet and hands which are linked to the areas and the organs of your body. The concept of reflexology was taken further by physiotherapist Eunice Ingham into the modern practice of reflexology. By applying pressure to reflex areas you can promote your health in corresponding organs through energetic pathways.

Here are some examples:

• The tip of your toes reflect your head
• You heart and chest are around the ball of your foot
• Your liver, pancreas, and kidney are in the arch of the foot
• Your low back and intestines are near to the heel

An explanation for reflexology would suggest that the pressure may send signals that can balance the nervous system or could release chemicals such as endorphins which would help to reduce pain and stress.




What will it do?
Reflexology is for the most part very relaxing, and it should not be painful. If in case you feel discomfort then you should inform this to your reflexologist.

Some areas could be tender or sore and you may need to spend some extra time on these points. Also, do not worry if you feel ticklish, your reflexologist will apply firm pressure to your feet.

Following the bones you will find that the digestive system reflexes are superficial to your shafts and the bases of the metatarsals and all the bones of your mid foot. These organs are located on the left or on the right of your body, the reflexes will be found on the corresponding left or right foot. There happens to be changes in tissue texture in the soft arch of your foot, which could be termed as the belly of the foot and it is here on the belly or the digestive reflexes are located. The size of your digestive system reflexes on your feet, and so your feet are actually addressing the digestive system there.

Generally speaking, you must remember to do the rights things when eating food so that your digestive system does not get disrupted. You must always choose foods that are high on quality and are fresh. Then once you have placed the food inside your mouth, you must make sure to chew it thoroughly. Never rush when you are eating.

Image Courtesy: gettyimages.in

Read more articles on Massage Therapy.