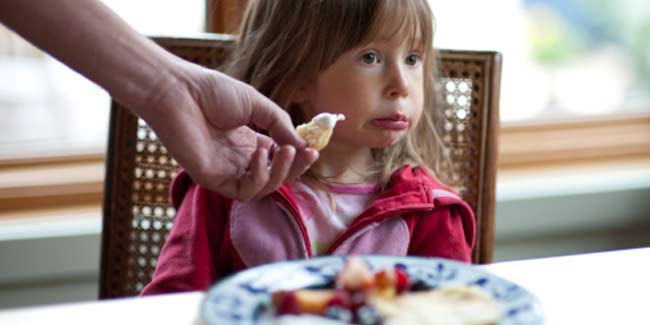 Child that is a finicky eater is difficult to handle, but the good news is that parents can teach their kids to develop the right eating habits.
Eating for a toddler can turn a food snob stint as he/she grows up. Fortunately, it is not really that hard for a parent to get the child the nutrition it needs.
It is important to understand that eating solid food is, for a really long time, a fairly new experiences for a toddler. He/she takes time to get used to different textures, tastes and colours. While a lot of parents may think they can tell what their child will do after playtime, not one of them will be able to tell what their child would eat. With time, the baby begins to make independent choices, thus moving out of the mother-fed food to food he/she would like to be fed.

If you are a new and first-time parent, here are a few things that you can experiment with to introduce a variety of foods in your child's diet without being shown the red flag each time.
Structure your Child's Eating
If you structure your child's eating patterns, it will help you ensure that he/she has three regular meals and two healthy snacks in between meals each day. Doctors say that kids who are picky eaters often end up grazing throughout the day i.e. eating small portions of food. By making sure that your child eats regular meals and snacks, you will prevent the possibility of lessening the chances of your child snacking too much.
Serve a Variety of Healthful Foods
Sever different kinds of foods to your child at each meal. Do not restrict on just one kind of food. Also, remember not to let your child know that you have made something new. Saying so would attract unwanted and unnecessary rebuke. This is also a basic human characteristic to avoid being put in an uncomfortable situation without timely warning. Just make sure that the food is age-appropriate.
Schedule a New Food when your Child is Hungry
Try your best to schedule a new food when your child shows signs of hunger. For example, you could serve a plate of mango slices to substitute for a snack that he/she had been having in the last couple of days.
Introduce One Food at a Time
Do not bombard your child with different foods at a time; instead, experiment with just one type, colour and texture. And these foods must be introduced in smaller amounts. When you are introducing a certain food to your child, you do not know whether he/she would be averse to it by developing an allergy. So, get the immune system prepared and ready to take the food by first introducing it in small amounts.
Understand that your Child's Palate may be Sensitive
Every child's palate has a different level of sensitivity. While some would like the texture, taste and colour of a certain food, the others may flinch at it even without really eating it. Likewise, a kid may reject a certain food because it is associated with something that he/she does not wish to be reminded of such as when they were sick.

Even though your child may seem finicky when it comes to food, the upside is that it is now that you can help your child to try new things i.e. before he/she begins to set in his/her own ways and starts to reject new foods.
Image source: Getty Images
Read more articles on Parenting Tips.