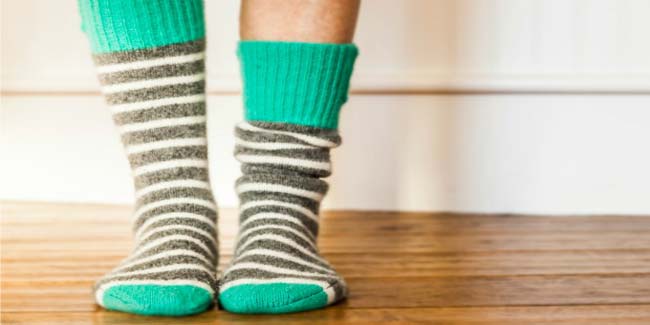 Summer brings a lot of challenges and sweaty and smelly feet are among the worst problems that can leave you embarrassing. Learn how you can escape the problem this summer.
Sweaty and smelly feet can be quite embarrassing at times for anyone who wears shoes for long hours. The warmth of your favourite footwear leads to sweating, causing unpleasant foot odour. However, you can get rid of sweaty and smelly feet by taking good care of hygiene and avoiding sweat saturated footwear. Here is how you can do it.
Follow foot odour basics
The main cause of sweaty feet and foot odour is perspiration. Some people experience excessive perspiration on the soles of their feet and in between their toes as compared to others. This condition is common especially in teens and young adults. However, you can prevent it by following a good daily hygiene. Unless you are experiencing sweaty feet and odour due to a condition that needs to be treated by a doctor, you can reduce sweaty feet and foot odour by taking simple self-care.
Think clean
To get rid of sweaty and smelly feet, you will need to start with cleaning and drying. Wash your feet on a regular basis by using a soap and water. Dry them well after each shower or bath. Besides, another way to get rid of sweaty and smelly feet is to soak your feet in an antibacterial cleanse.
Extra protection
Take some absorbent foot powder and shake a little bit on your feet before putting your socks and shoes on. In addition, you can also spay antiperspirant on the soles of your feet to get rid of sweaty and smelly feet.
Footwear care
In order to prevent sweaty feet, avoid wearing the same pair of shoes twice in a row. It takes more than a day for your shoes to dry completely after every use. Moreover, the footwear made of synthetic material such as plastic and rubber contribute to sweaty feet and foot odour. Hence, you should buy shoes which are made of natural and breathable materials like leather.
Other tips
Wearing clean and dry socks are as important as wearing dry and breathable footwear. Choose socks with moisture-absorbent materials such as cotton and wool in place of socks made from synthetic materials such as nylon.
Image Source: www.enkivillage.com/ www.girlscosmo.com

Read more articles on Feet care