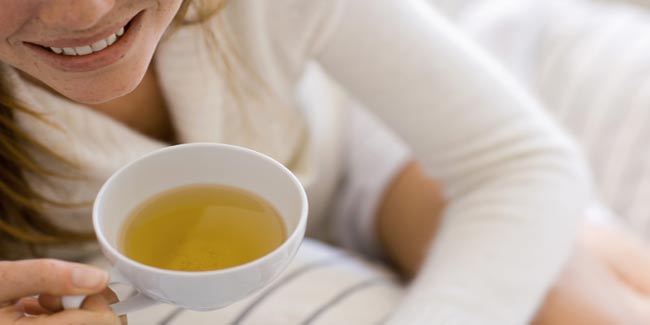 Kidney stones are painful, and can keep you awake all night long. Find out how you can treat it naturally and be relieved from the perils of it.
A single pea sized stone which is logged in either one or both the kidneys is enough to keep you awake all night long and make you suffer with pain. You could help yourself with some natural remedies for it.
What we call kidney stones are actually deposits of mineral and organic substances that form in the kidneys. It is found that about 10 percent of people develop kidney stones during some time of their lives. You would suffer from kidney stones if you are a male between 20 to 40 years or if you have gout. Statistics say that men are four times more likely than women to get kidney stones. This is said to happen because female hormones prevent kidney stones from forming.

Celery
The seeds of these tasty greens are great for increasing water elimination and also for cleansing toxins from your joints. Prepare celery seed tea by boiling two cups of water and a tablespoon of ground o cut celery seeds. You should pour the water of the seeds and then steep, cool, strain and drink. You must drink this tea at least once a day for three to four times a week. Celery seed tea must not however be consumed by women who are pregnant. You must make fresh tea each time you are going to drink some.

Watermelon
This is considered to be an easy way to get rid of kidney stones. Watermelon is a great kidney cleanser due to the high concentration of water that is present in it. For cleansing your stones the watermelon way you will need to add a bath tub full of water and eat as much watermelons as you possibly can while sitting in the tub. You will also need to urinate while doing this. Yes, this may sound disgusting, so you can change the water every time you empty your bladder. This types of cleansing is however not suitable for diabetics.

An alternative is making a watermelon seed tea by pouring boiling water over watermelon seeds and allowing it to steep. You will need about two cups of boiling water and one tablespoon of cut or ground seeds. Allow the tea to cool, strain the seeds, and drink.

Kidney Beans
This is one of the main foods that are recommended by doctors and nutritionists the world over and unfortunately it is unknown to the majority of people. You must remove the beans from the pods and then boil the beans in water for at least six hours. Then afterwards you can take a cheese garment and strain this liquid. Let the liquid cool properly before you drink it. In order to ease the pain you need to drink his liquid throughout the day.

Pomegranate Juice
Pomegranate plant offers immense health benefits; this is particularly true regarding juice and as well as the seeds of the pomegranate plant that are great natural remedies for kidney stones. Doctors and scientists have attributed this to the acerbic and caustic traits of the plant. It is recommended that you eat organic pomegranate plant or opt to drink it freshly in the form of juice.

Grapes
This fruit has been regarded for long as the best natural therapy for kidney stones. Grapes are good as they are made up of a unique diuretic importance with respect to their excessive water substance as well as potassium salt. Now because of its minute sodium chloride plus albumin matter, grapes are of great importance when it comes to eliminating kidney issues.

It is however very important for you to consult your doctor in order to get the right kind of treatment that will ensure complete elimination of the stone.

Read more articles on Kidney Stones Treatment