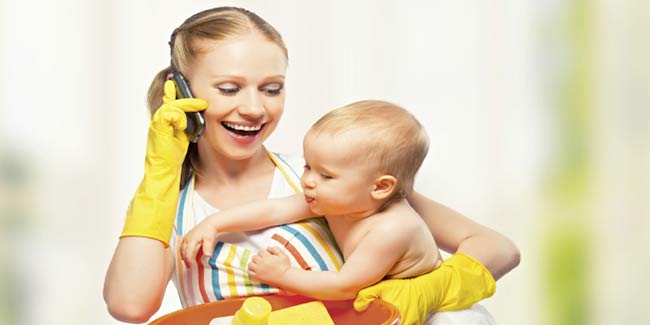 If you want to conceive right away after giving birth, it is important that you are prepared in the same as you were before having your previous child.
Giving birth to a child can be quite thrilling and some women enjoy the experience of being a mother so much that they want one more immediately after delivery. Doctors would tell them to wait till at least six weeks before having sex to make another baby.


This advice is given because to successfully conceive, it is important to spend so much of time away from sex life. So, if you want to know how to get pregnant right after birth of your child, some advice given here can help.
Talking to doctor
Most women do not have a medical reason as such that prevents them from conceiving after their postpartum period ends. It is just that they need to give themselves proper rest before looking to conceive. Particularly women who have had a difficult pregnant and have faced various medical conditions need to allow more rest to their bodies with longer recovery period before they try to get pregnant. Talk to your doctor if you are healthy enough to take on another pregnancy so soon.
Breastfeeding issues
You need to be clear about what you want to do about breastfeeding. It may be possible to conceive along with breastfeeding, but the hormonal production of nursing mothers make it much more difficult. You may still want to conceive and go ahead with it despite difficulties. But it can be difficult and and may not be occur till you stop breastfeeding. If you are still insistent on trying to conceive while breastfeeding, it would be advisable to reduce the frequency of feedings.
Pattern of intercourse
Have intercourse many times all through your cycle. Despite the fact that the best time to have intercourse for conception is around ovulation, it is a difficult thing to achieve right after childbirth. This is due to the fact that you may experience many menstrual periods before actually starting to ovulate. This is more true if you are breastfeeding. Due to these reasons, it might be very difficult for you point at the ovulation period which is ideal for conception.
Monitoring menstrual cycle
Your regular menstrual cycles should tell you the time to start your intercourse. Once you experience menstrual cycles for some time, start monitoring your fertility in order to predict your ovulation. If your cycle is normal i.e. between the cycle days 11 and 21, you are likely to have your ovulation, as per the American Pregnancy Association.
You need to increase the no. of times you have your intercourse in order to have better chances of conception.You can do so easily by using an ovulation predictor kit or may use the tough method of monitoring your cervical mucous.

If you want to conceive right away, make sure you have adequate amount of folic acid supplements and prenatal vitamins. It is important that you are prepared in the same as you were before having your previous child.
Read more articles on Conceiving.