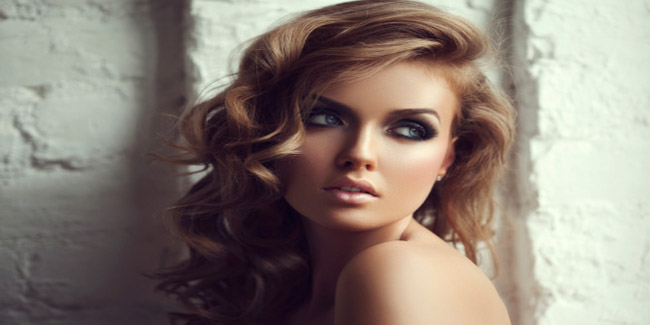 The beach waves hair has become popular among the female population lately. You can get the perfect beachy wave hair with some efforts on your own.
Beach wave's hairstyle may have been there for long, but it has only recently become a very desirable statement for a large segment of the female population. The beach wavy hair looks brownish-orange, appearing tousled and undone. The look may be more suitable on the beach, but has its fans wearing it just about anywhere. Those who like the look are trying every source to know how to get beach waves hair. And, here it is!


The beachy waves hair, once a result of summer weather and a part of casual fun on the beach, is now a popular work of art in several salons. Also popular as the Kate Moss hair, the beachy waves come to some women naturally. Since it's not easy to replicate the same effect at home, you are more likely to end up with a look which is certainly not the beach waves hairstyle, especially if not done correctly.
How to Get Beach Waves Hair?
While the beach waves hairstyle comes naturally on those who have golden flocks like Kate Moss and Gisele Bündchen, it may not be easy for others. The style is easy to get when you your hair is dry.

First of all, get your hair to grow to the best length it can. Long layers of hair will work for perfect beach waves when dry. Wash your hair with a suitable shampoo to get clean, fresh and voluminous hair. Rub a texturising lotion or gel from palm to fingertips and apply it onto random chunks of hair. To apply the lotion lift the strands up from the roots and slide your hands to the ends.

It's time to get the natural waves. Separate a section of hair out, letting the ends rest on your palms, and gently lift the hair up forming an arc at the roots. Now carefully squeeze the bunch of hair to set the foundation for the natural beachy waves hair.




Now it's time to dry your ready-to-outshine hair. Carefully blow dry your hair without disturbing the waves. If you touch or disturb your waves while drying, you may end up with barbie hair. Finally, if you find the need, apply a light-hold spray to your hair with the waves tossed upside down.

Your beach waves hairstyle is ready. However, make sure that you don't let the wind blow your waves back to what they first were.
Image Courtesy : Getty
Read more articles on Fashion and Style