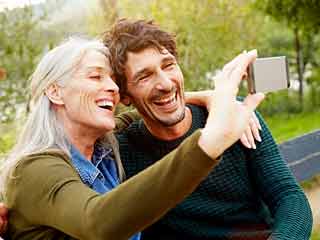 "In your new relationship with your adult child, listen more than you talk and keep doing what you love together." — Todd Wright. Here are some tips to get along well with your grown children.
Emerging adults need a different kind of closeness than when they were young. They need emotional support that helps boost, not stifle, their confidence in their own coping skills, and they need parents to bear witness to their increasing capacity to take on responsibilities, even if there are setbacks or mishaps along the way.

Here are some strategies to nurture the friendship during your kids' 20s and beyond:




Observe respectful boundaries
For emerging adults, keeping a privacy buffer is a crucial part of defining a separate identity, building confidence in making decisions, and learning to stand on their own. Parents who have cherished a close relationship when their children were younger may feel hurt if they sense their grown kids pulling away. Suddenly kids are balking at coming home during their vacations or are no longer available for lengthy phone chats. While it's natural to miss the former intimacy, it helps to understand their increased need for distance is appropriate for this stage of their lives and not to take it as a personal affront.

Listen more than you talk
Restraint is the elusive virtue now required of you, to keep from giving too much unwelcome advice or asking too many nosy questions. After years of hands-on parenting, you may bristle at how often you must bite your tongue as your children make both smart and foolish decisions. You may struggle with the want-to-fix-its, but if you jump in too quickly to unravel grown kids' dilemmas, their important problem-solving muscles won't have a chance to develop.

Do what you love together and intimacy will follow
When kids were young, family time happened inevitably. But now to hang out with your cooking-on-all-burners 20-somethings, you need to get creative.

Many parents will go to great lengths to carve out time and activities that work for their grown children. Hard-to-get baseball tickets or dinner reservations, biking, skiing, even training for a marathon, like one gutsy, 64-year-old mother of two agile sons. Her report: "My knees hurt, but I learned so much about them."

As parents, you're in the business of putting yourselves out of a job when your kids grow up, so nurture your own dreams while continuing to cultivate a close friendship with them.

Image: Getty

Read more articles on Parenting Tips.