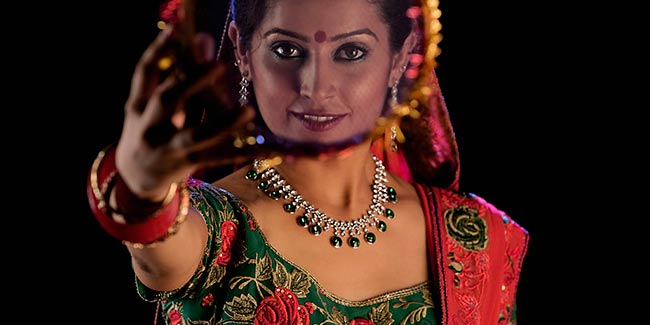 Find out how you can go about fasting this Karva Chauth with minimum health problems.
When observing the Karva Chauth fast this year, make sure that you do no face any health complications. Acidity, nausea and low blood pressure are often the complaints of women who undertake the Karva Chauth fast. Depriving yourself of food and water for one whole day is bound to make you uncomfortable but by eating right before sunrise, you can make sure that it does not cause any problems to your health.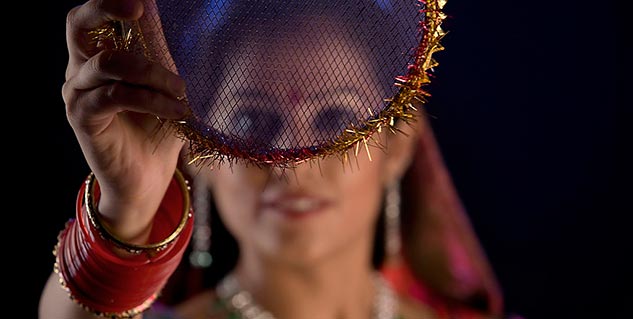 [Read: Fasting Facts and Myths]

As women eat before sunrise and after moonrise at night, they can avoid complications by following the tips given below:
Light breakfast – Take a light breakfast in the morning if you want to avoid feeling sluggish. It should comprise of fruits and unrefined cereals, i.e. whole wheat flour instead of white flour (maida). Bread made from multi-grain flour is also a good option.
Avoid sweets – Having sweets is linked to aggravation of hunger. So, if you want to avoid feeling hungry, avoid sweets in the morning. If you must have sweets, limit the amount to the least. Think of the pangs of hunger you are likely to bear because of it.
[Read: Health Benefits of Fasting]
Have homemade paneer – It is the best way to keep yourself satiated throughout the day. Paneer being rich in protein will keep you filled up for longer.
Nuts – A handful of nuts is a good way to avoid the pangs of hunger throughout the day. Just watch out for the urge to overeat!
Keep yourself busy – The best way to avoid feeling hungry is to keep yourself occupied the whole day. The more you think that you have not eaten, the more it will gnaw at your feeling of hunger. Especially for first time fasters, bear in mind that the human body can survive without water for at least 48 hours, and that in the most scorching heat. So, just keep yourself busy with friends and low energy household chores. You may also have a spa session in the evening to divert your attention from hunger.
How to break the Karva Chauth fast
Do not take tea immediately after breaking fast. Since your stomach's acidity is already high, due to not having food and water the entire day, having tea would only aggravate it and cause uneasiness.
Similarly, having oily food right after breaking the fast can aggravate the problems of acidity.
You want to replenish the lost energy stores of your body but in a way that does not aggravate the condition of high acidity in your stomach. The best way to do that is to have light food that is high in healthy cholesterol and protein.
[Read: Fasting during Pregnancy]
Consume three to four glasses of water and fruit juices to counter any sign of dehydration during the day.
Avoid heavy food for dinner and have lemonade after dinner to help in digestion.
Image: Getty

Read more articles on Diet Plans.