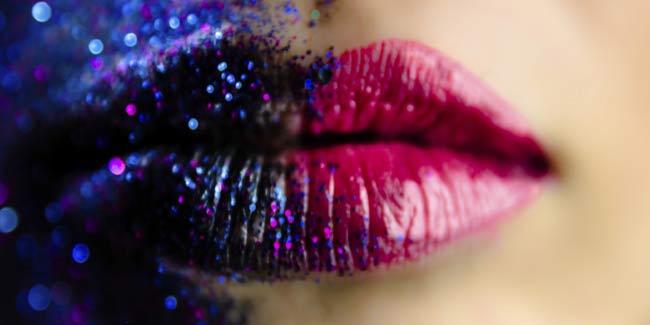 While getting ready for a party, you need to look glamorous and exciting. Here is a guide with embedded video on how you can glam up your look instantly.
The wedding seasons calls you to attend different kinds of paties- sangeet, mehendi, bachelorette, cocktail, house warming- phew, the list is long. And even if you aren't attending any wedding functions, parties are a regular in your life.

You don't just need new, blingy clothes, but also numerous parlour visits for your makeup. If only you could save all that time, energy and money by doing makeup yourself. Well, your wish is granted! Here is your step-by-step guide to glam up instantly with a video tutorial.


Be Prepared
Leaving to choose your dress, footwear, and accessories for the last minute is a big NO. Pick them up in advance. Getting all your elements ready well in advance will give you a better idea about your entire look. And then you will be able to select your makeup accordingly. Also, when you don't have to worry about if your dress is ironed or not, you'll have more time to apply your makeup.


Prepare Your Skin
You should always start your makeup on a clean face. Wash your face with your favourite face wash and warm water. Taking breaks, rub ice on your skin for 5- 10 minutes; this helps your skin feel calm and your makeup will stay longer. Moisturise your face and hands but make sure about using a lotion that does not leave your skin oily. A water-based product is best for this.
Prepare the Make-up Base
Choose and apply a foundation that complements your skin tone, all over your face. Quick trick: Intelligently apply a darker shade of the foundation on the broader parts of your face. This will not only contour your features but also hide uneven skin tone effeciently.

Follow it with applying a shimmer powder on your face, over the foundation with the help of a brush. Add some rosy blusher to your cheekbones. Be cautious about adding colour gradually. Do not dab a lot of blush on at one time.
Fancy up Your Eyes
When you're making up your eyes, apply eye shadow on your eye lids the first thing. Use short strokes to define your eyes with an eye liner. Next, wear 2-3 coats of a waterproof, smudge-free mascara and finally define your eyebrows with an eyebrow pencil. Well groomed eyebrows are a must for a clean and glamorous look.


Dress-up Those Smackers
Shape up your lips nicely and precisely with a lip liner. Follow it with wearing a lip colour that matches with your dress. Applying lip colour with a brush provides a smoother finish. To make it stay longer, blot the lipstick with a tissue and re-apply. The final step is to add a coat of lip gloss of the same shade as your lipstick. Put a little gloss at the centre of your lips and rub them together for an instantly glammed up look.


Don't Forget Your Nails
File your nails and shape them precisely. Apply a coat of colourless base coat and let it dry. Follow it by applying two coats of your favourite nail colour, giving a 10-minutes gap in between. Add another coat of the colourless base coat and let it dry.

Looking your best is especially important when you've a date or are going to a party. Dressing up, wearing an bewitching fragrance, and wearing makeup are essential three things you have to do. Follow these steps to glam up instantly and dazzle the gathering.

Image Source: Getty
Read more articles on Face Make-up.