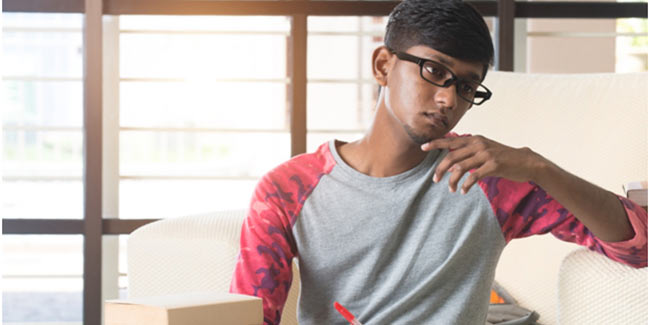 It is only natural to feel stressed and burnt out before a critical examination such as JEE Advanced. But don't let stressful factors come in the way of your preparation. All you need to do is find ways to deal with the pressure of taking th
Stress and anxiety are natural responses of a human body in face of a critical task. Therefore, it is only natural to feel stressed and burnt out before a critical examination such as JEE Advanced. But don't let stressful factors come in the way of your preparation. It will not only disrupt your concentration but will also lead to anxiety and fatigue. All you need to do is find ways to deal with the pressure of taking the examination constructively. Some ways of achieving that are discussed below-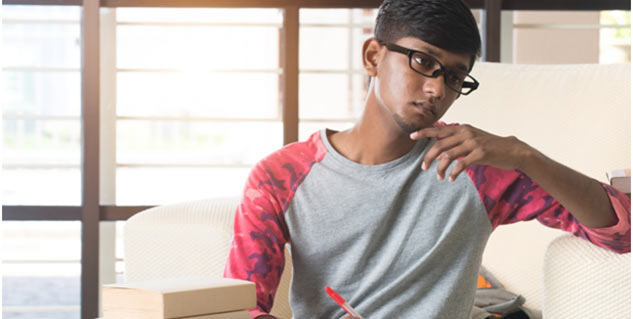 Clear the clutter
With all the books, reference notes and study material, your study table probably resembles a war zone. It's time to de-clutter the space and bring in some order. Studying from a well-organized desk will infuse positive vibes. At the same time,you will have a better idea about what chapters you have already covered and what you need to take up next. This process will automatically relieve the stress,and youcan resume your preparation with greater confidence.
Change your perception about stress
Feeling stressed is not always bad. In fact, it's useful to an extent. Therefore, change your attitude and perception towards stress. You are likely to be more focused and better prepared if you are feeling pressurized about the entrance examination. Similarly, confidence is a good thing, however, over confidence can lead to laxity. It is, therefore, important to have a balanced approach. You should continue studying hard, but don't feel guilty about taking breaks in between. After a long session at an IIT JEE coaching institute, you don't have to hit the books immediately. It's okay to spend time in some leisure activities of your choice.
Be clear about your goals
Whenever you feel overwhelmed with the demanding schedule, recall your ultimate goal. What is the reason behind all the hard work? What do you want to achieve in the next one year? For further help and guidance do not hesitate to approach the IIT JEE coaching institute you are studying at. For instance, the faculty at Aakash Instituteoffers personalized attention to every student. This approach helps the aspiring engineers to stay focused, and they have a clear understanding of their goals.
Create a to-do list
Preparing for JEE strategically is the best approach to get desired results. Depending on the number of months left to the entrance test, you can create a to-do list. The list should include everything that needs to be revised in a systematic manner. Setting up a realistic routine and sticking to it will help you to keep the stress at bay. At the same time make sure that your sleep and wake-up at a designated time. This is relevant to keep your body clock in check.
Eat healthy and exercise
Preparing for the JEE Advanced is not just about studying for several hours in a day or enhancing your problem-solving skills. There is a need to adopt a holistic approach. During the preparation phase, take good care of your health. No matter how repetitive it may sound, but a healthy mind resides in a healthy body.Therefore, eat healthy to improve concentration. Eat food that stimulates the brain and help you to focus. Flaxseeds, turmeric, walnuts, spinach, and pumpkin seeds are some examples of foods that boost brainpower. Also, exercise regularly to enhance alertness and overall wellness.

You have been working very hard lately.TheIIT JEE coaching institutewhere you are studying is mentoring and guiding you in the right direction. So, don't let negative stress overcome your will. Just eat well, get adequate sleep and study methodically to achieve your goal.
Read more in Advertorial.
For more such stories, Download Onlymyhealth App.