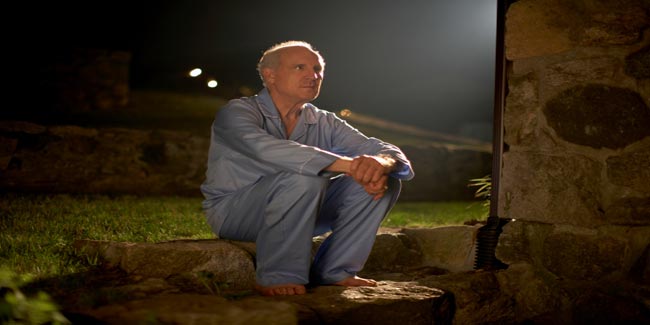 Insomnia is basically the inability to sleep through the night. If you are unable to get a good night's sleep then try this 12 minute remedy.
The sleepless nights that you spend counting stars are definitely harrowing. Insomnia is a difficult thing to deal with, especially when you are active the entire day and go back home for a good night's sleep. If you are troubled with insomnia, and are wondering what to do in order to heal this disaster of the night then here we are to help you get rid of it in just 12 minutes.

What you call insomnia is just difficulty in falling asleep, or having bad sleep. This may sound like a pretty simple thing, but to think of it, sleep is definitely needed for your body. Insomnia is also the most commonly reported health problems that people face. It has been found that approximately 10 percent of people suffer from chronic insomnia, and women are more affected in comparison to men. Insomnia can also be a symptom of another disease or condition. There are three types of insomnia described in terms of their duration and severity.

• Transient insomnia is a temporary disturbance of your normal sleep and usually does not last for more than few nights.

• Short-term insomnia is a disturbance in sleep lasting one to three weeks and can be related to stress and disappears when the cause is solved.

• Chronic insomnia is sleep disturbance that lasts longer than three weeks and is related to another disease or condition.



The 12 minute Treatment
In certain experiments it has been found that insomnia can be treated with the help of Kundalini yoga. The participants of the experiment were asked to practice Kundalini yoga for an hour daily for over eight weeks in the evening prior to their bedtime. These people were taught to use long and slow abdominal breathing, also focusing on breathing and mantra. Then they were asked to return their attention to the breath whenever their mind wandered.

The participants meditated on their breathing for 11 minutes. They did this by using the ratio of inhale to hold to exhale of 4 seconds to 16 seconds to 2 seconds, and all the while they had to remain seated while maintain an erect and relaxed spine. You need to follow the rules for doing the exercises so that you can get the appropriate results. We are mentioning the kind of exercises they had done and that you can do in order to relieve insomnia that would eventually allow you to sleep for the night!

• Do long and slow abdominal breathing: for 1 to 3 minutes

• Extend your arms vertically at 60 degree angle with your palms facing upward : for 3 to 5 minutes

• Extend your arms horizontally with your wrists straight and palms flat: for 5 to 7 minutes

• Push your palms together by arms: for 7 to 9 minutes

• Rest your palms on the lap facing upwards with the right palm resting over the left with your thumbs touching: for 9 to 11 minutes





These breathing exercises where found to be of great help for the participants and we are expecting the same result for you too. Whether you are suffering from transient, short-term, or chronic insomnia, you will definitely get some help with the help of these exercises. If further problems persist, you should take professional help as there could be an underlying problem.

Read more on Insomnia.