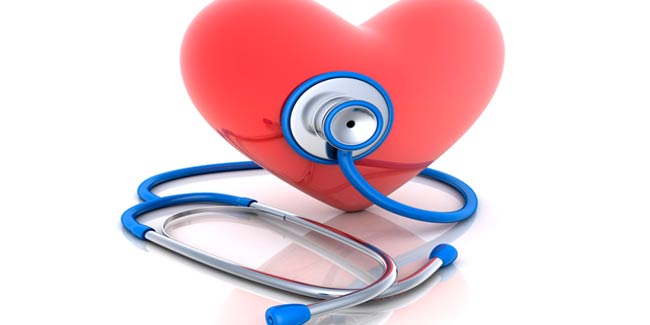 Heart health is of primary concern for the world, with an increasing number of deaths each year, keeping the heart healthy is very important.
Heart disease entails different heart conditions that affect the heart, and these diseases include heart valves, heart rhythm disorders and most commonly the coronary artery diseases. Heart disease is a major threat around the globe, and is potentially life threatening. Due to this reason medical science has contributed immensely for the treatment of the various heart diseases. Heart ailments can be treated with the help of lifestyle changes, medication and surgical procedures. Here we have listed for you ways in which you can help cure your heart disease.

[Read: Signs of an Unhealthy Heart]

Lifestyle Changes
This is one of the most important things you will need to do when it comes to curing heart diseases, it is of utmost priority. Heart diseases can worsen because of an erratic lifestyle, and you should do all you can to being in a sea of change. First, if you are a smoker then you have to quit the habit now, it is one of the most prevalent reasons for heart attacks. Then a healthy diet would be one of the best weapons to fight heart diseases as your choice of foods can increase your cholesterol, you can have blood pressure issues, diabetes and can suffer from obesity. Go for a diet that is rich in vegetables, fruits, whole-grain, high-fiber, fish, lean protein and fat-free or low-fat dairy products. Avoid all sorts of flavoured sodas, and other fruit juices that contain added sugar and instead go for the good old water. You should also reduce your alcohol intake, and non drinkers should not even start drinking. Moreover you would do well if you reduce stress and do regular exercises for a minimum of half an hour every day. Get an adequate amount of sleep. At least eight to nine hours each day.

[Read: How Exercises Benefit the Heart]

Regular Health Screenings
If you are suffering from high cholesterol and high blood pressure then you can damage your heart and blood vessels. But you will never know that you have these conditions threatening you unless you go for health screenings and thus this is very important.

• Blood Pressure – Regular blood tests should start in childhood, for adults blood pressure tests should be held at least once every two years. At times you may need more frequent checks.
• Cholesterol Levels – It is important that adults get their cholesterol measured at least once every five years starting at the age of 20. If in case a child has a strong family history of heart disease then he or she may need to get blood cholesterol tested too.

[Read: How to Watch your Cholesterol Level]

• Diabetes Screening – Diabetes is one the risk factors for heart disease and therefore getting screened for diabetes is another important step that needs to be taken.

Take Medication
At times you will have to push the quotient a little higher when lifestyle changes don't prove to be enough. This is when you should take medications. Medication is an effective way to treat the heart disease symptoms. Some drugs have been found to elevate the blood pressure or heart arrhythmias, and others have been found to thin the blood or lower the cholesterol levels. You should never stop taking a heart medication abruptly without consulting a doctor, as this will worsen your condition. You should check with your physician before taking any additional medication, even if they are over the counter ones. They can have an adverse effect on the condition.

Surgery
You should consult your doctor in regards to the surgical options that are available for you when medications do not work. The procedures can be used to reopen the narrow or blocked arteries or treat the heart directly. We have for this purpose, non-invasive, outpatient treatment such as cardioversion for heart arrhythmias, to some very invasive procedures such as coronary artery bypass surgery for some severe conditions.

You will go through coronary angioplasty to open the blocked arteries and then reduce the risk of a heart attack or stroke. Then again a more invasive surgery is required when a vein cannot be opened in this procedure, this is known as coronary bypass, and is used to replace the damaged artery.

Read more articles on Heart Health