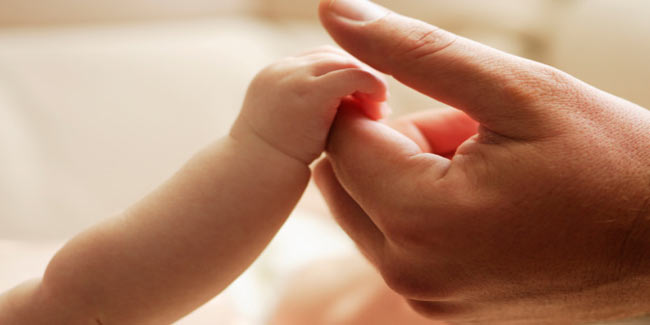 Choosing a middle name for your little baby should be given as much importance as choosing her/his first name. Ideal middle names should complement the first name and not overshadow it.
All parents to-be get busy with choosing a suitable and perfect first name for the newest member of their family. What they tend to delay and in some cases entirely forget is the humble middle name! The middle name has been in existence since time immemorial and is used for various purposes.
Some use a middle name for religious purposes while some use a middle name in order to honour a family member or their ancestral homeland. Whatever, be the case, one has to choose a middle name with utmost care otherwise chances are your kid might just drop in the face of embarrassment or sheer dislike!
Complementing Middle Name
Make sure that your child's middle name corresponds with his first and last names and does not stand out like a sore thorn!
A middle name should be in sync with the first name and not stand out as the main attraction. A fantastic middle name will only grab unnecessary attention, failing the very purpose of keeping a first name.
Please the Family
If you are being subtly pushed towards keeping a middle name for the child in honour of someone in the family, make sure you take the right decision.
You might all teary eyed by the mention of your great grandmother but your grown up teenager might just be embarrassed about it.
If you have the option of choosing any elder's name, choose wisely. Use a name that will gel well with the first name.
Be Creative
You don't have to get boring and come with a name that is generally used as first name.
You can easily add a beautiful and meaningful word as your baby's second name. Take a cue from Victoria Beckham who has christened her baby girl Harper Seven!
Look into History
If you really want to put in a little extra effort for choosing a perfect middle name for your baby then do your research well.
Look into famous instances and people in history who are literally known by their name. And you can also be a little reassured by the fact that once your kid grows up, s/he will appreciate the hard work that you have put in!
Use your own Name
If nothing is working properly in terms of choosing an apt middle name, then your last option is to your use your name.
Many people use their parents' first name as their middle name and it is common practice.
If you cannot decide on your own, you could take help from your family members or friends who you are close to.
Read more articles on Baby Names.