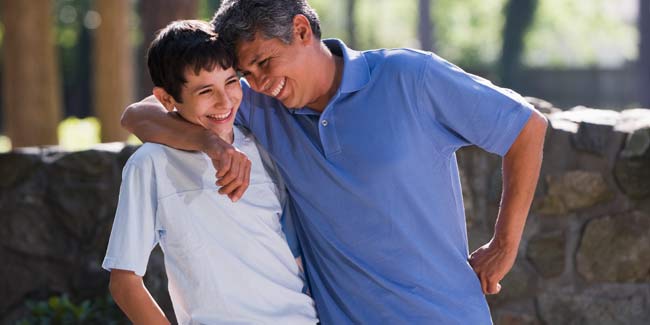 It may not be easy but it is essential to talk about sexuality with your child. A matured initiative makes the conversation comfortable and enlightening.
If you want your child to have a healthy, respectful and constructive view about sex, it is advisable to start talking about it early. Talking about sexuality with children may be uncomfortable at the beginning, but it gets easier with time. This is particularly important given the garbage they are exposed to now-a-days through media and a peer group largely influenced by the media.
The topic sexuality may refer to various aspects, such as physical development, reproduction, types of relationships, what makes a relationship healthy or unhealthy, sexual behavior, and how to prevent pregnancy and STDs. There are three things which you must remember when looking to open up this topic with your child:
It is okay and even desirable to start talking about this topic to your child as early as his eighth birthday. If it is well past that, take the initiative as early as possible as it is never too late!
It might make you quite embarrassed to talk about such a subject with your child but it is bound to get easier with time if you stick at it.
Learn some easy and acceptable ways of beginning a conversation about sex and sexuality.

Most teens say that their parents were the biggest influence in making decisions about sex. Moreover, teens who report having meaningful conversations with their parents make better decisions about their sex life. To explain this better, kids who have conversation with their parents about sex are more likely to delay sexual activity till the right age, make lesser partners in their lives and use contraceptives for having safe sex.

You should talk about sex keeping in mind the child's age and other factors as discussed below:
Three to eight year old kids: The approach needs to be one of answering questions without going in detail. For example, if a child below eight comes up and asks about babies and how they come, he or she can be told that parents do something that makes it happen. The child is bound to be curious but tell them that they would be told on their eighth birthday.
Eight to twelve year old kids: This age group is the tender period of childhood and puberty and the right time to reveal the facts to the child. If your child has been curious enough, or even if he has not been and reached the age of 12, you need to take the initiative. It would be advisable to take the help of a book written by experts on this topic. They also have some pictures to aid you in this. They must be told about the changes expected due to puberty or if these have already started.
Twelve to sixteen year olds: Your early initiation for positive perspective to sex life would prepare your child for this final guide towards sexual responsibility. Make your child aware of the reasoned, informed choices before them and what is best for their whole life ahead.



Read more articles on Sex Education.