There will be a million of times when a brother and sister will prove that they are the biggest pain in your life. Yes, you just read right, siblings leave no stone unturned to make your life living hell but at the same time, they are the "best-est" friends we can ever have. Basically, siblings make a great combo of a best friend and an annoying creature. We do fight with them, we get annoyed by their presence but we do realise that having a brother or sister is no less than a blessing, especially when we are going through a bad break up phase. How?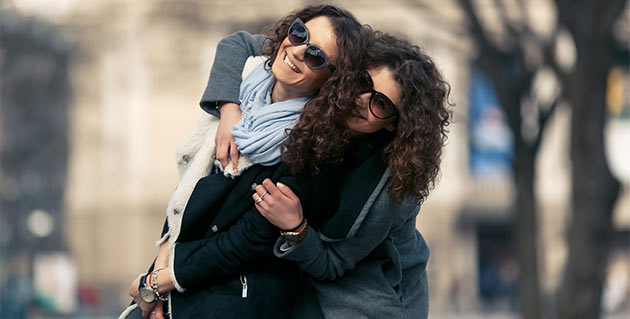 Not many people are aware of the fact that a brother or a sister can be a great healing factor when we are going through a bad breakup phase. A sibling can help you move on from a bad heartbreak better than anything.
A year back, I too went through a bad breakup and yes, my brother helped me a lot to get through it. It is an involuntary thing they do but it surely helps.
Here is exactly how a sibling helps you to move on from a bad breakup phase.
No space to be sad
A breakup becomes worse when you get sad and that sadness lasts longer than it should. You don't even realise and this sadness turns into depression. However, when you are surrounded with siblings you don't get enough space to get sad. They are always around, they are constantly nagging you, and they don't let you sit idle with your bummed out feelings.
It is indeed true that being sad only elevates the level of sadness and when you don't get sad, the chain breaks and you eventually get out of that zone of sadness. All thanks to your siblings!
They distract you completely
How often do you get to think about anything other than your annoying brother or sister when you are at home? It's all very logical, you are so occupied with your siblings at home you don't get the time to think about your broken heart.
You get more furious at them than you are at your ex
It seems like the sole existence of your siblings is based upon how irritated and annoyed you can get. They want the T.V remote, they want the last bite of the dessert, they steal your chocolates from refrigerator, and they hit you and what not. How can you possibly get mad at your ex when your siblings exist?
The agony aunt
Sooner or later your sibling is going to walk up to you and knock you out for being a cry-baby. They will try their best to drag you out of your melancholic condition, their way is going to be rather different but it will work. They would not sugar coat things, they will keep it simple and painfully honest. All you have to do is to listen to them.
Image: Shutterstock
Read more articles in Mind and Body.
For more such stories, Download Onlymyhealth App.